Bloke Brand Watch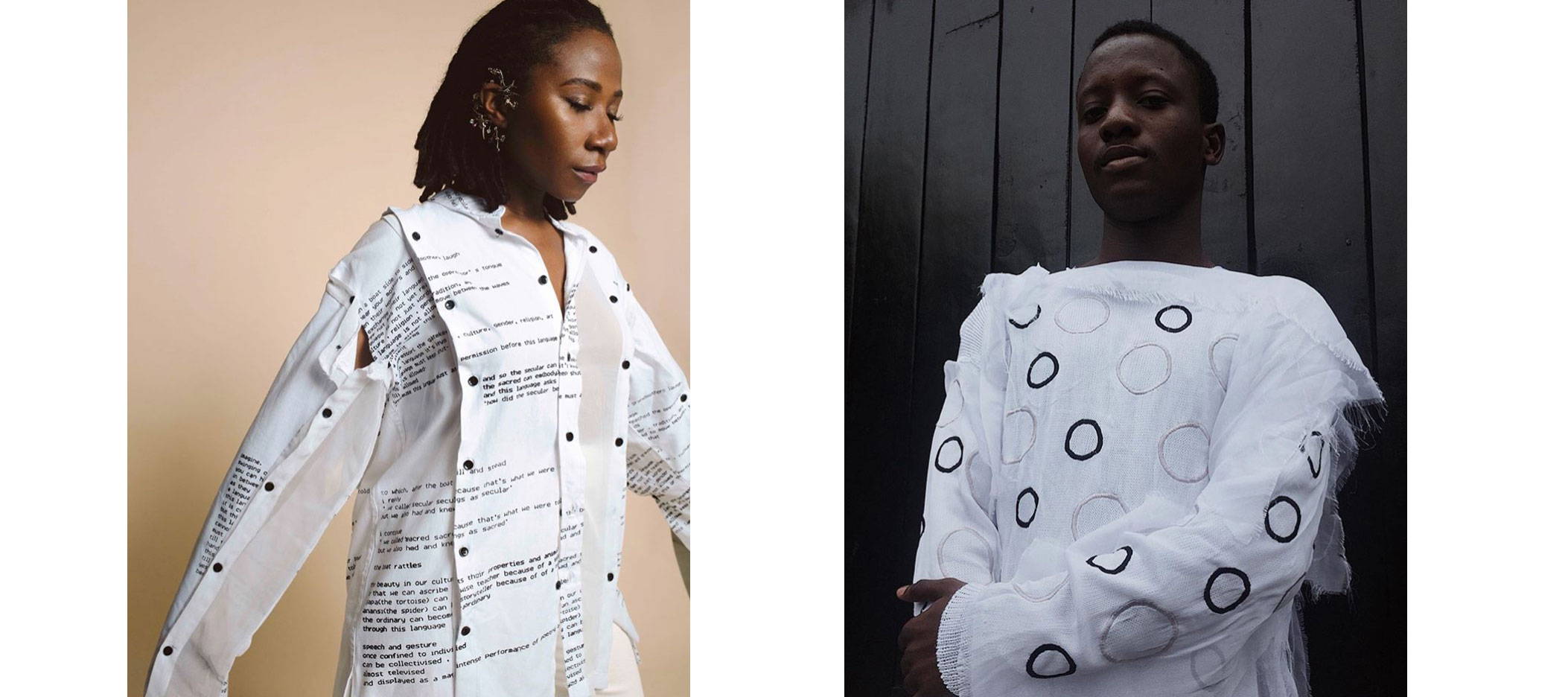 Images by BLOKE
Words by Elaine Okoye
---
Having won concept store ALARA's design talent competition only last year, Nigerian label Bloke has been thrust further into the spotlight with their alternative approach to knitwear. The groundbreaking label has also been featured as one of the Vogue Talents on Vogue Italia as No 34 out of 200 emerging brands changing fashion globally. Creative Director, Faith Oluwajimi, has valiantly used his label as a medium for subtle critique of the state of Nigeria.
Bloke which was born with the intention of exploring the nuances of masculinity began in Abeokuta, Ogun state in 2013 but moved to Lagos in 2015 where they are now based. Faith was introduced to machine knitting by a family friend, who taught him how to use a knitting machine and sparked his fashion for designing knitwear and fashion in general.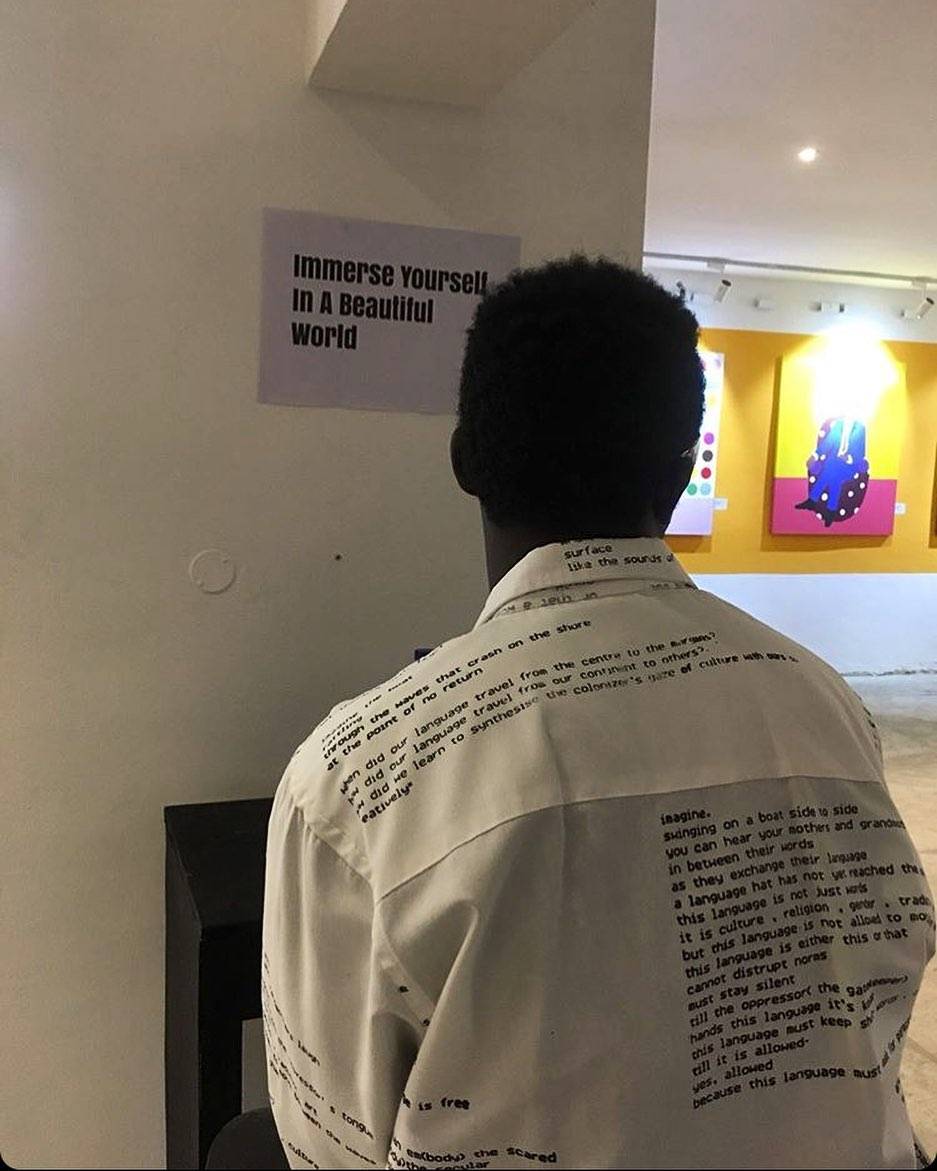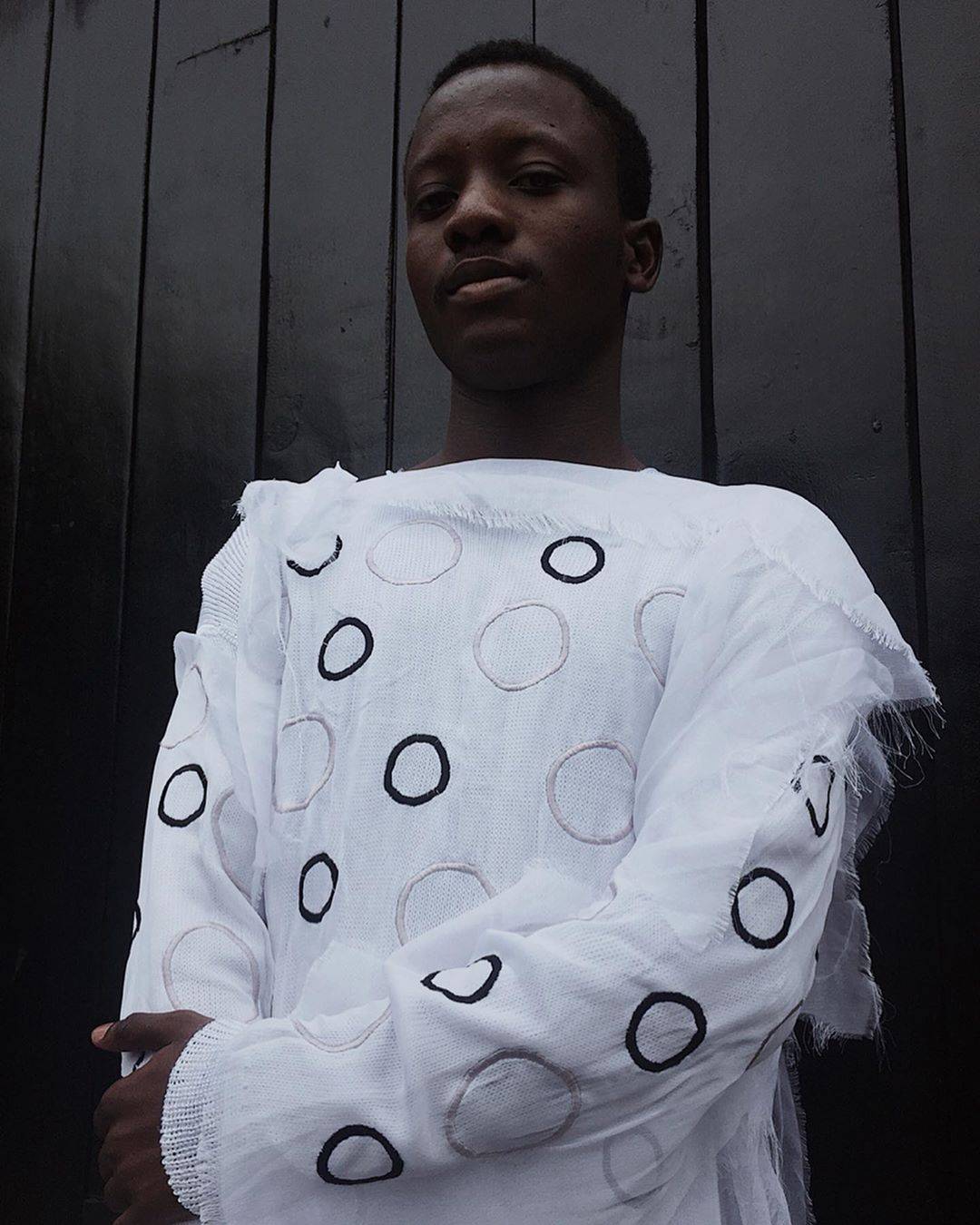 Faith Oluwajimi- Creative Director, BLOKE
---
Quite brilliantly, he included a poem, written by spoken word poet, Verse Writer into his SS19 collection, reinforcing his well-deserved reputation as an innovative and thoughtful artist and designer. Bloke is one of the few African labels who specialize in knitwear, and understandably so considering the climate, however, Bloke does it with an ingenious twist. Taking something as mundane as knitwear, Bloke refuses to be bound by gender norms and disrupts those boundaries through his deconstructed designs, created to purposefully blur the lines.
Speaking to Haute Fashion Africa about his SS19 collection, Faith explained, "The collection, which explored the boundaries of knitwear and tailoring, was inspired by two major things. The first being my recent obsession with the avant-garde Dada art movement. It is one that consists of the negation of the established notions of beauty. It is essentially the Bloke ethos, which is to counterbalance the culture of things, be it clothing, accessories, objects or just the aesthetic as a whole.
---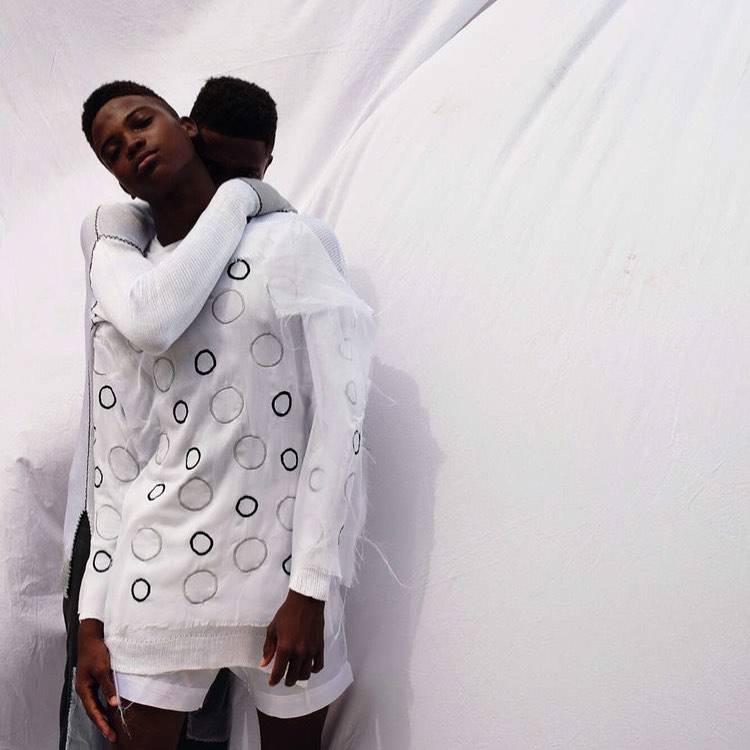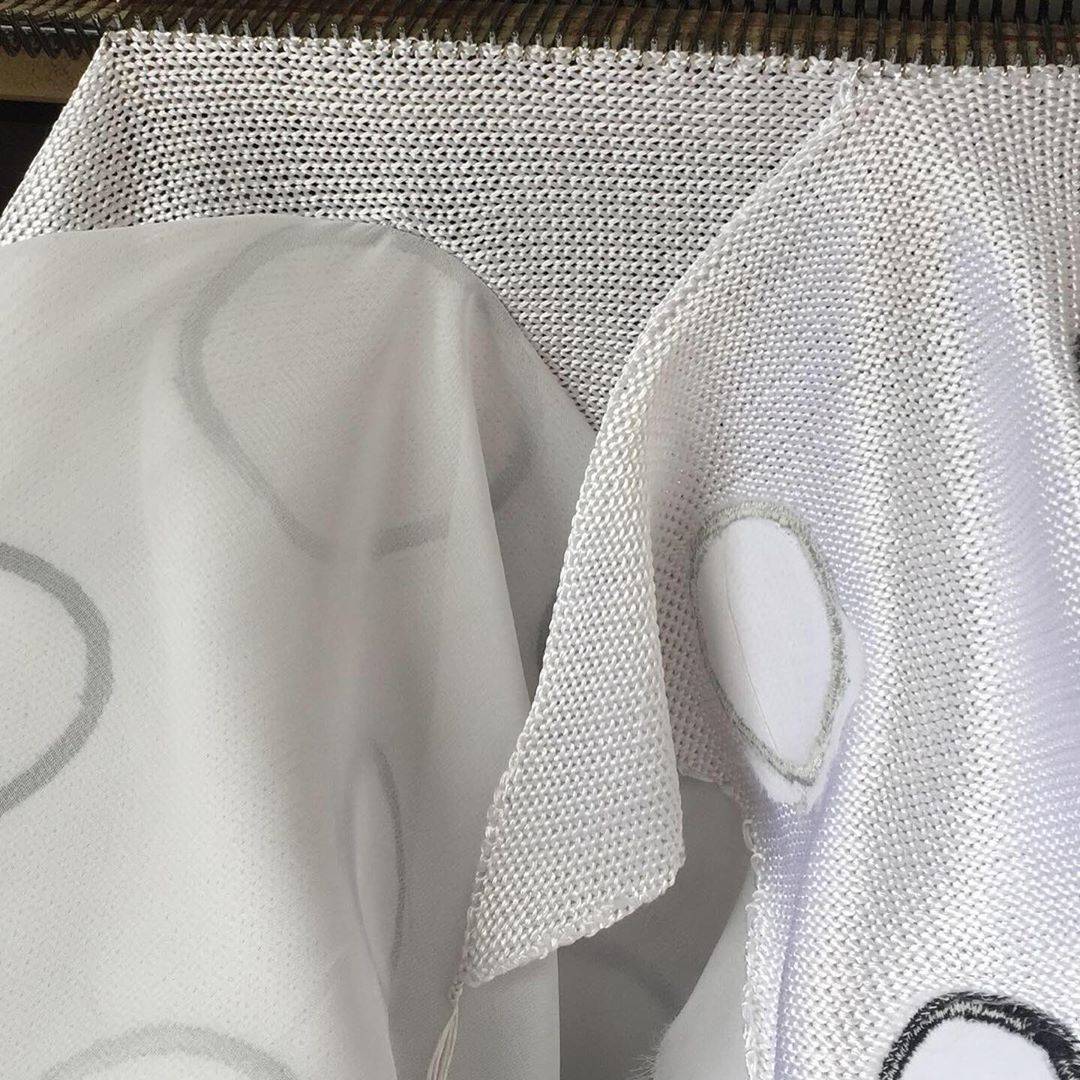 ---
I also explored the notion of nothing. Everyone keeps saying nothing, and we see it as something useless. As long as the human mind can process an idea or space and call it nothing then it actually is something. In life a lot of things aren't usually black an white, there are usually grey areas in between. You can see that is the use of color across the collection, with a lot of white and grey."
Faith's collection also highlights the idea of androgyny in fashion which has been a long-debated concept in the international scene but Faith rather bravely brings that concept to our notoriously conservative shores.
---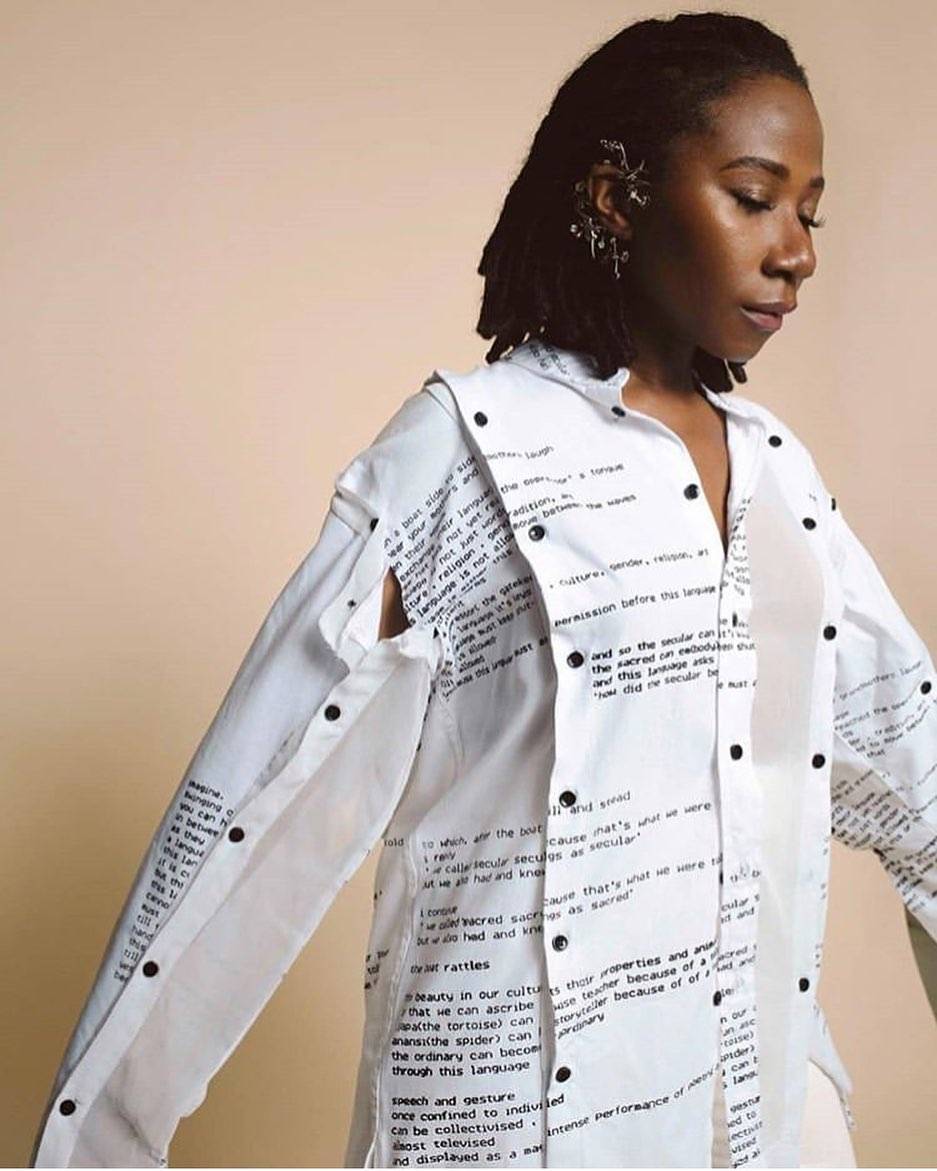 Multitalented Artist, Asa in BLOKE
---
Androgynous fashion – style which avoids gender stereotypes – means intentionally creating clothing that is neither typical of a boy nor a girl. In the past androgynous fashion has held a huge stigma, with its ties to the feminist and LGBTQA communities but young designers like Faith, emboldened by their liberal views and the shifts in consciousness by this current generation, have the freedom to create clothing that explores the concept of androgyny in its entirety.
---