Ejiro Amos Tafiri Hoiliday Edit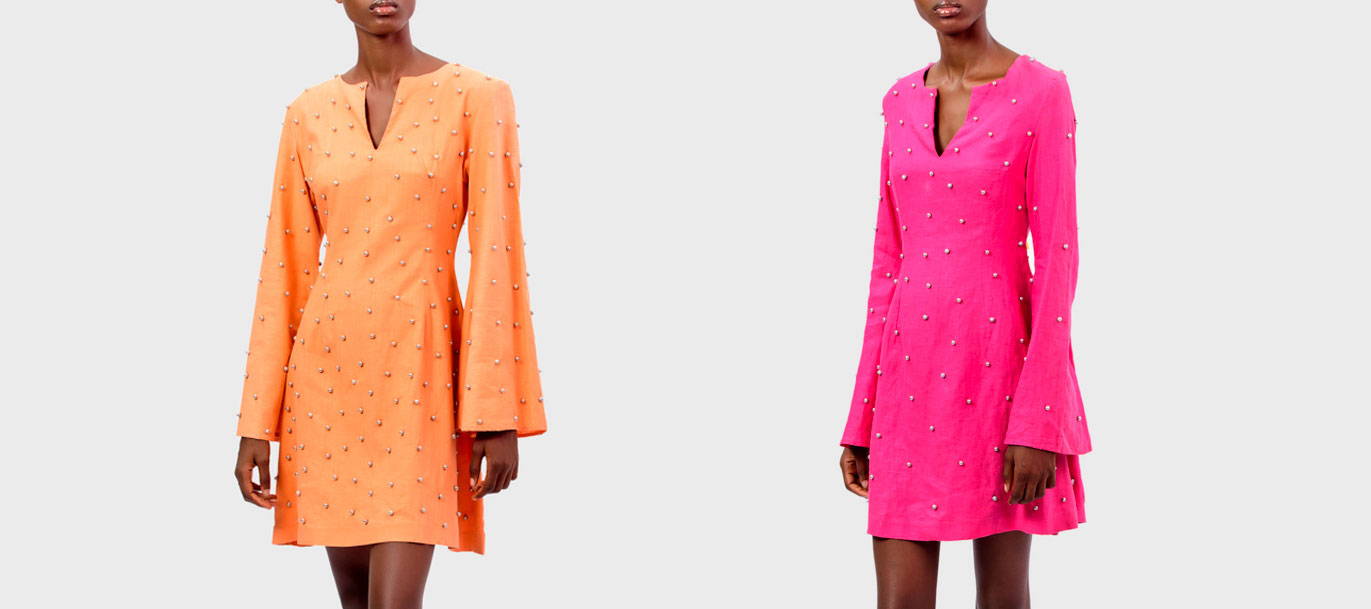 EJIRO AMOS TAFIRI HOLIDAY EDIT
---
The holiday season is nearly upon us and tis the season to pull out all the stops and make sure you nail those festive party looks. From velvet cocktail dresses to lace looks and who can forget a festive favorite, eye-catching metallics. The party season is the time to go big, bold and bright and get all your OTT looks down to make sure you stand out from the crowd.
Whether you opt for a classic little black dress or a sexy tuxedo suit, remember that holiday party dressing can be anything but dull. Step out of your comfort zone and put on something bold, or sparkly like what we have selected for you from our Ejiro Amos Tafiri holiday edit.
Now, an Ejiro Amos Tafiri piece is a coveted piece of Nigerian fashion and a lesson in brilliant craftsmanship. We have put together a special holiday edit featuring pieces that are ready to shop on the site right now and will guarantee you steal the spotlight at any party you attend.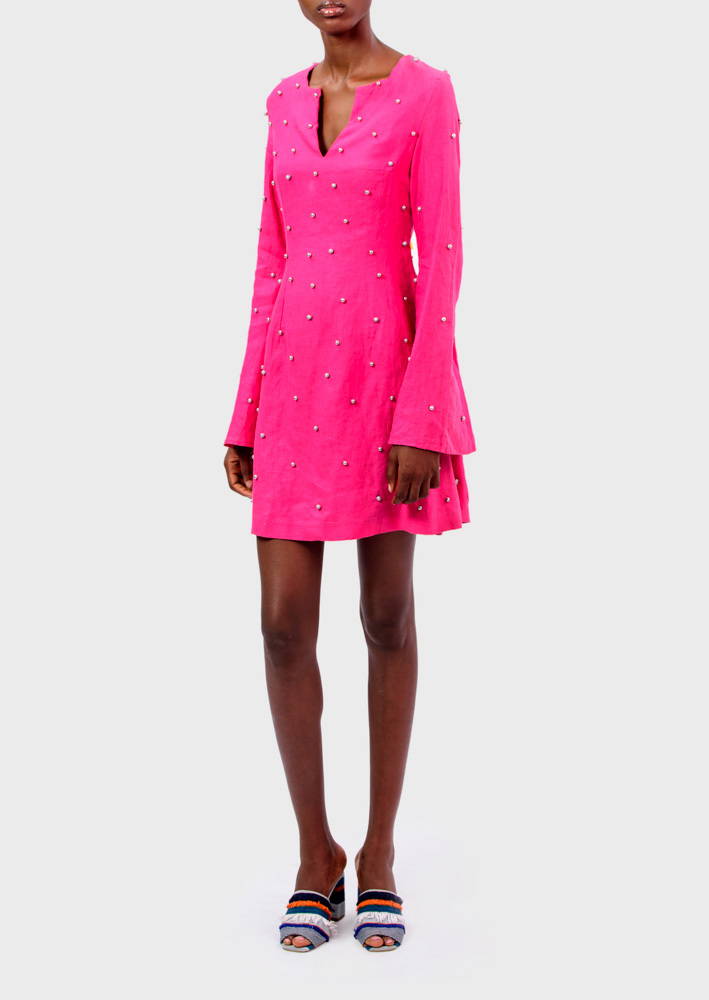 One rule for the holiday season is making sure you use it as a chance to experiment with bright colours and this fuschia, beaded, mini dress is the ideal piece. If you want to show off your legs and turn heads then look no further than this simple but effective party piece. We particularly love the pearl detailing and the fluted sleeves which add a certain 'je ne sais quoi' to this otherwise classic cut dress.
---
One rule for the holiday season is mak Metallics? Tick. Ruffles? Tick. Lace? Tick. It seems we have all the makings for the ideal festive party piece all
rolled into one gorgeous midi dress. This ethereal multi-textured dress will certainly drop jaws as you strut into any event. This pink and purple midi dress with bronze inserts and flowing pink material was designed to be anything but ordinary. This dress would pair perfectly with a pair of matching bronze heels.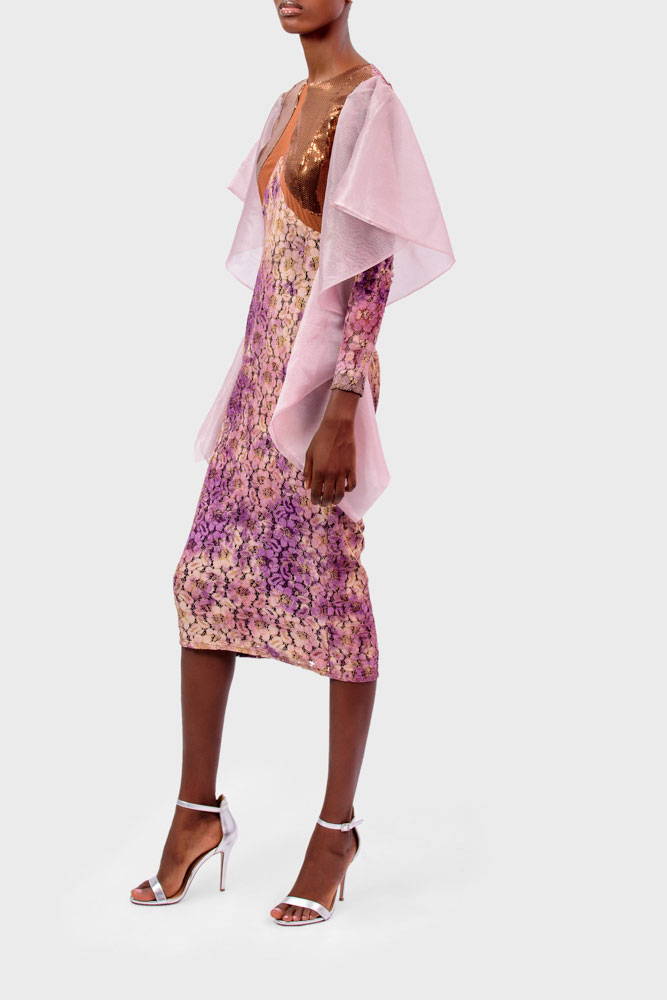 ---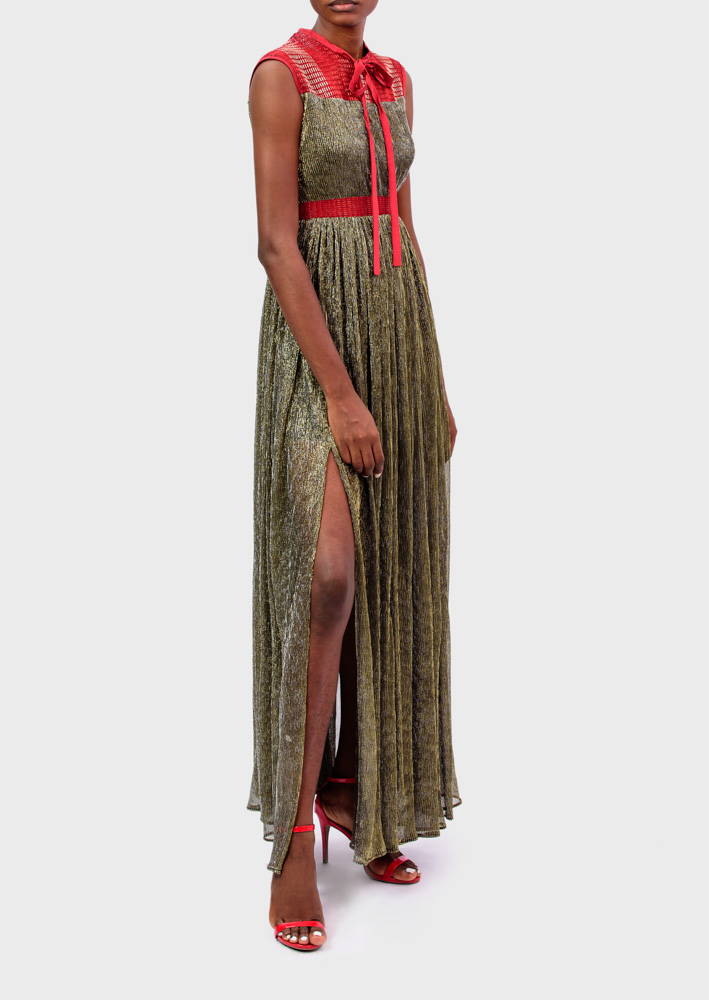 When we think of party dresses, maxi styles don't usually come to mind but Ejiro has finished worked with the 'Rhea' maxi dress and the gold lurex material makes it the ideal festive piece. The folksy maxi dress is complete with saucy red inserts and a daring thigh-high split for an elevated take on the casual maxi. This versatile piece can be dressed up with a pair of killer heels or some jeweled flats. Either way, you can be comfortable and circulate around the party with ethereal ease.
---