Favorite Runway Looks by African Brands at NYFW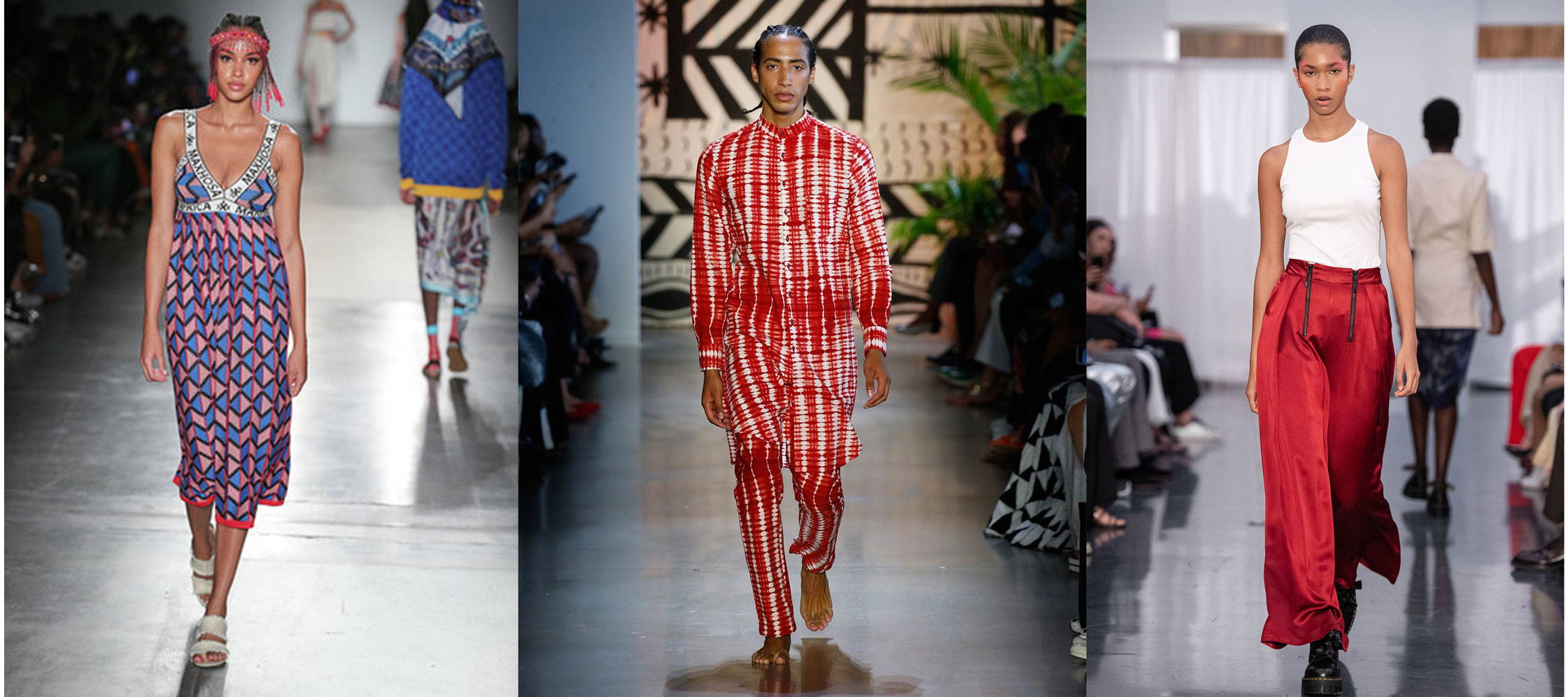 Images by Paulo Lanzi/Getty
Words by Elaine Okoye
---
FAVORITE LOOKS FROM AFRICAN BRANDS AT NYFW
The recently concluded New York Fashion Week was a feast for the eyes as some of our favourite African designers took to the runways to showcase pan-African design talent to the world. Brands including Nigeria's Orange Culture and South Africa's Maxhosa by Laduma proudly showed off their latest collections to rousing applause, successfully making their mark on the fashion season.
Take a look at the designers that showed and why we loved them!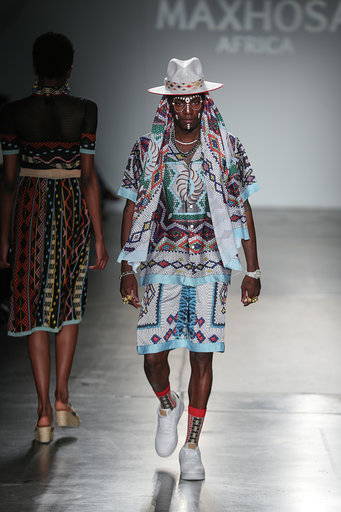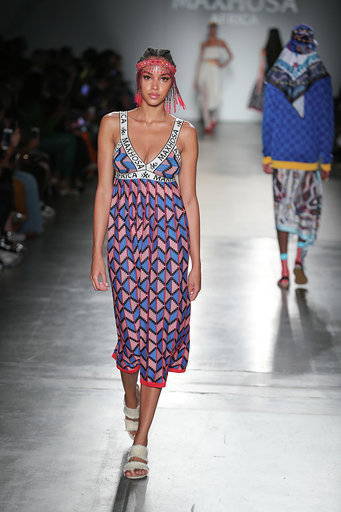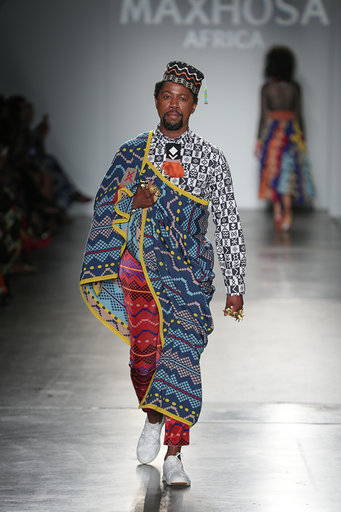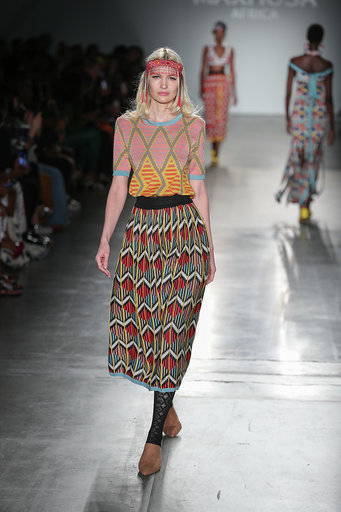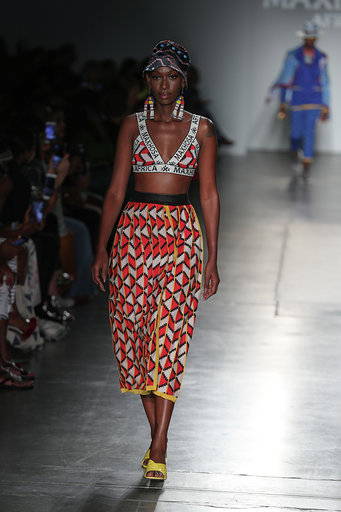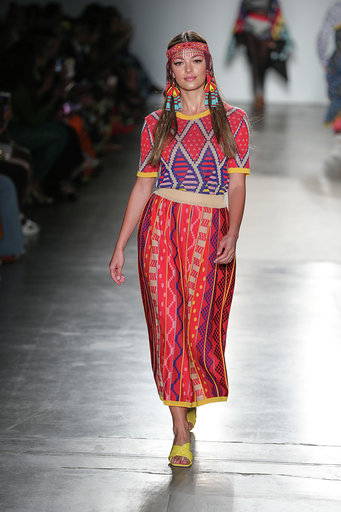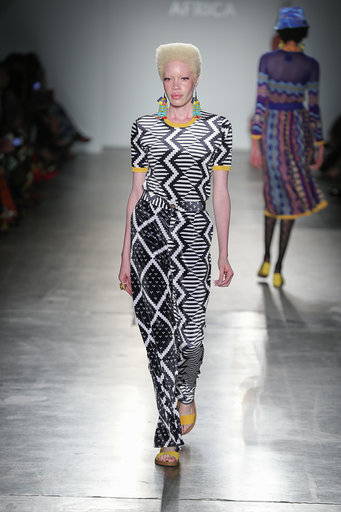 ---
A label loved by Beyonce, Swizz Beats and whole host of celebrities, Maxhosa by Laduma is one of South Africa's most successful exports with their colourful approach to luxury knitwear.
Although Maxhosa has experienced huge success, this season marked the label's first official foray into the fashion world beyond South Africa, as they debuted their spring-summer 2020 collection at New York Fashion Week as part of the "Made in Africa" banner show, held at Spring Studios.
The collection, titled "We Are Kings and Queens" featured two SA beauty queens among the stunning array of models who strutted down the runway in his distinctive Xhosa-inspired designs.Maxhosa showed of a captivating variety of his multi-colour, luxury knits in both men and women's designs. A model sauntered down the runway in a monochromatic slinky knit whilst another strutted down in a knitted suit with bright red patches. It was definitely a first for New York Fashion Week to experience such a brazen display of South African heritage wrapped up into one stylish collection. We hope this is the first of many collections to come for the talented designer.
---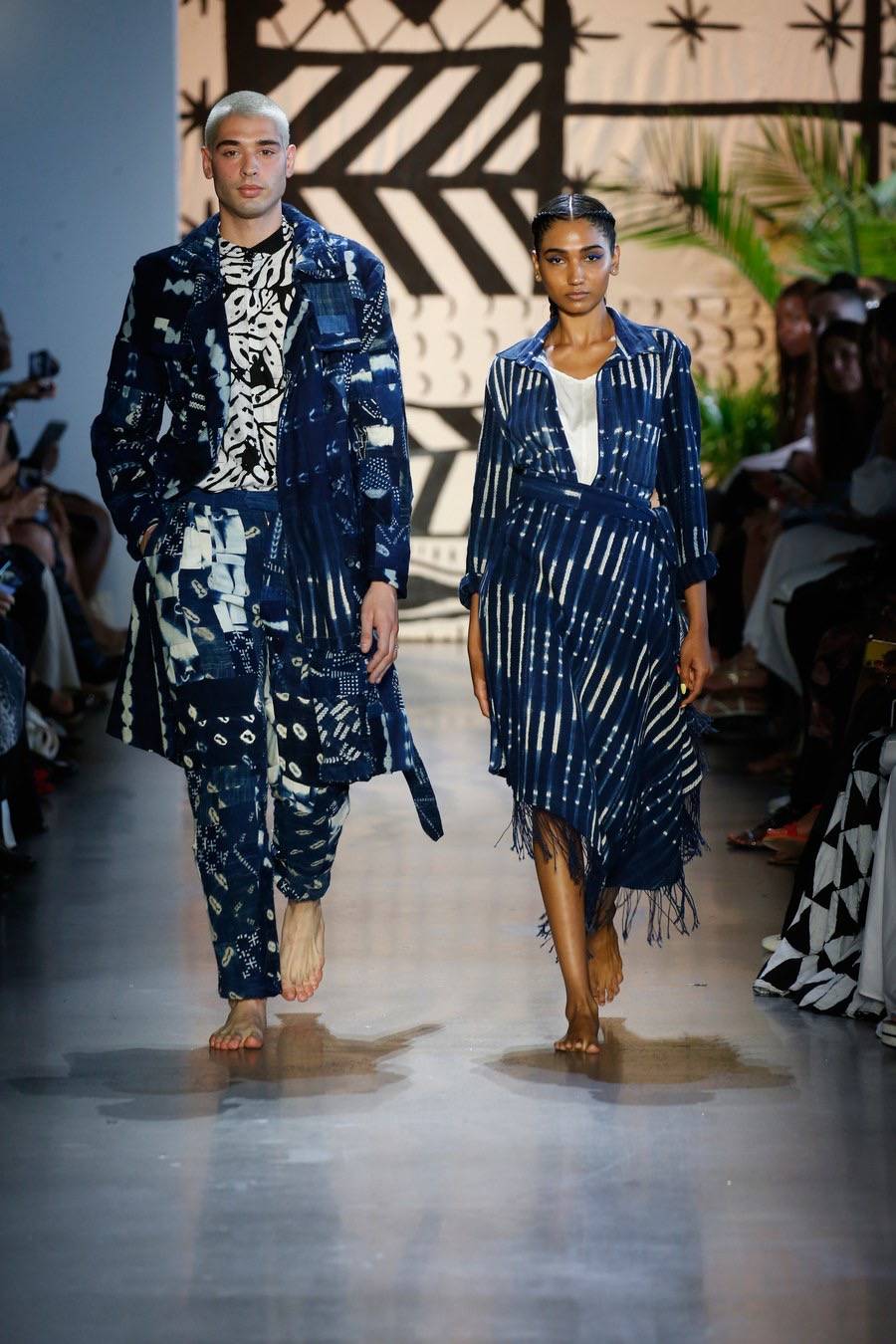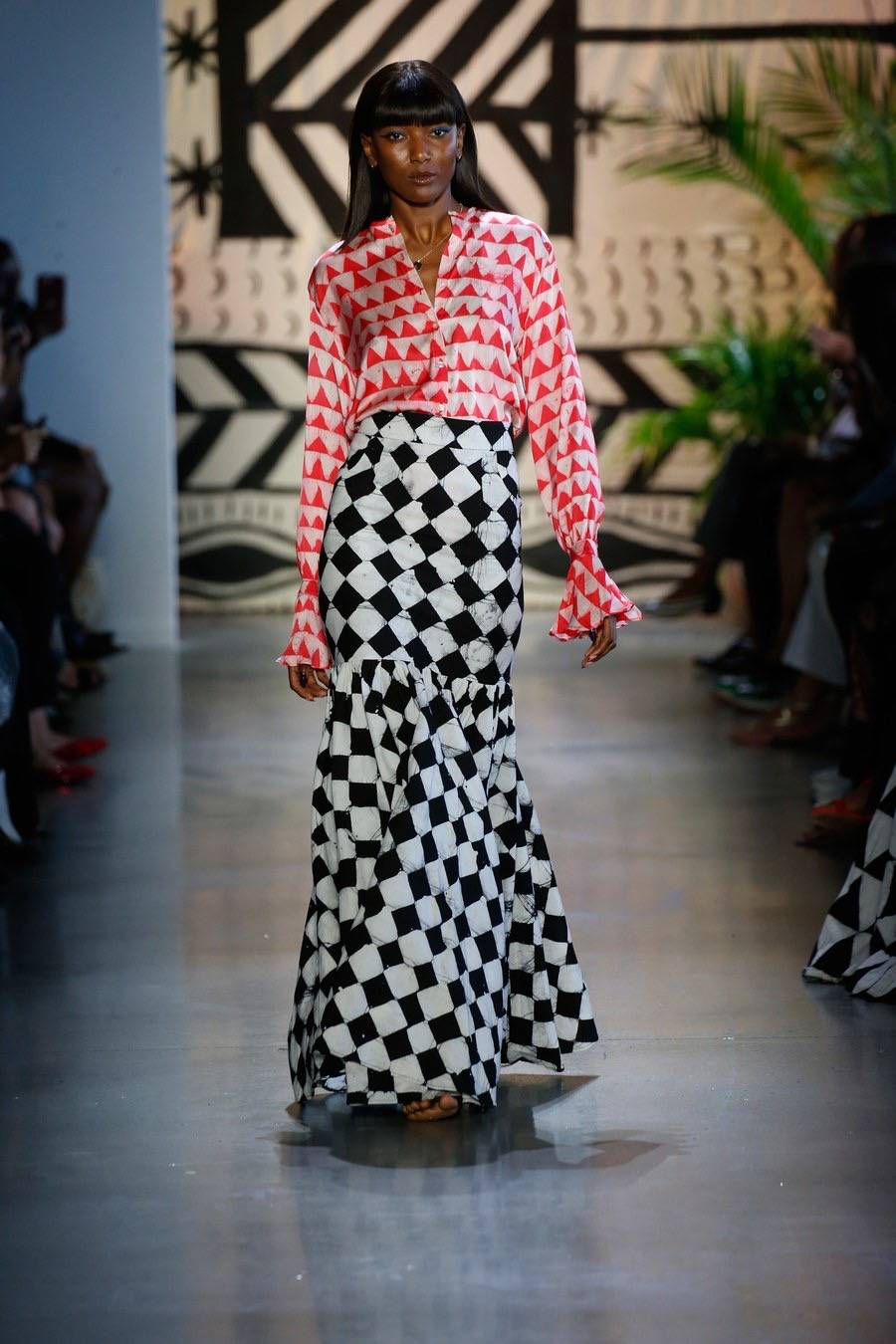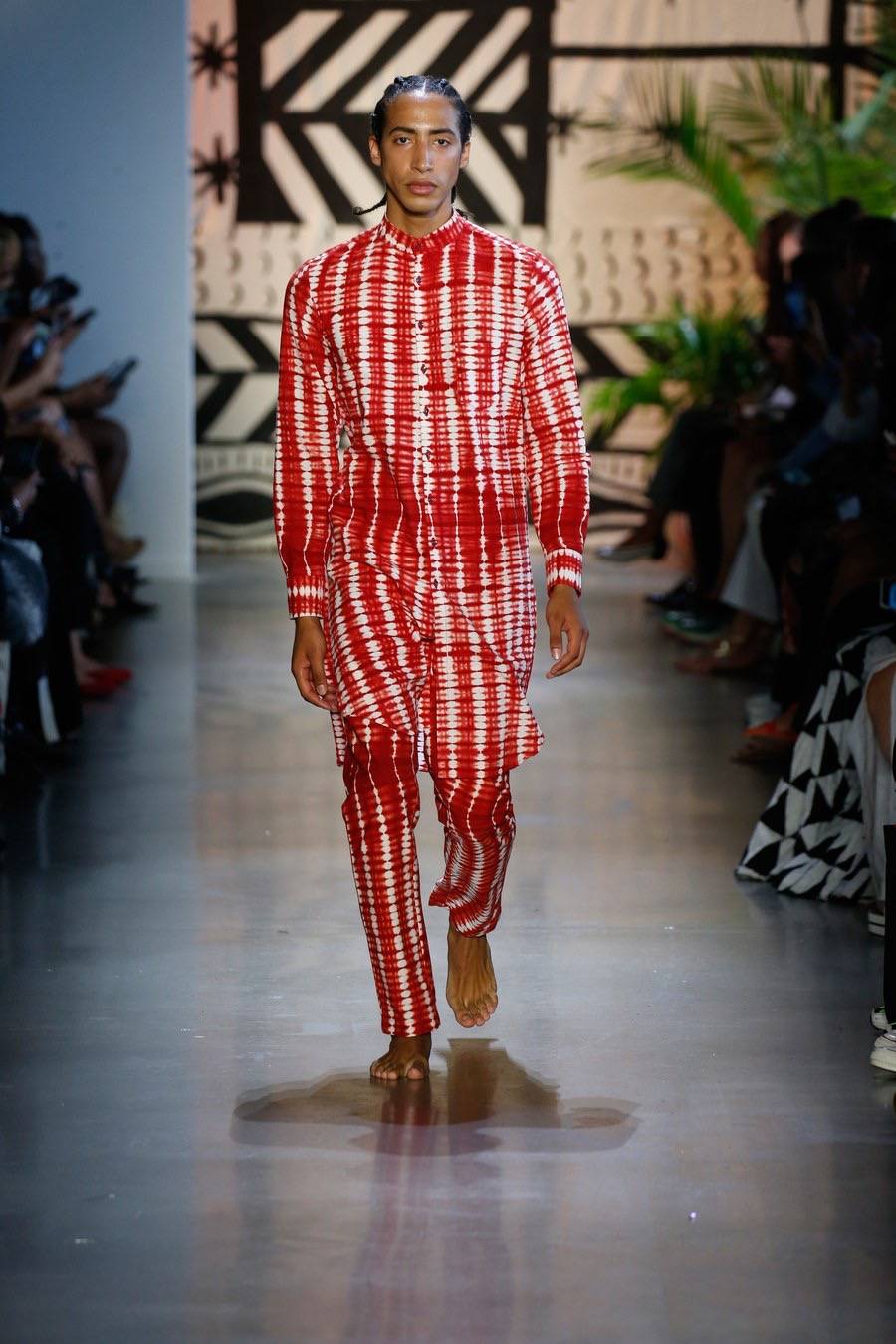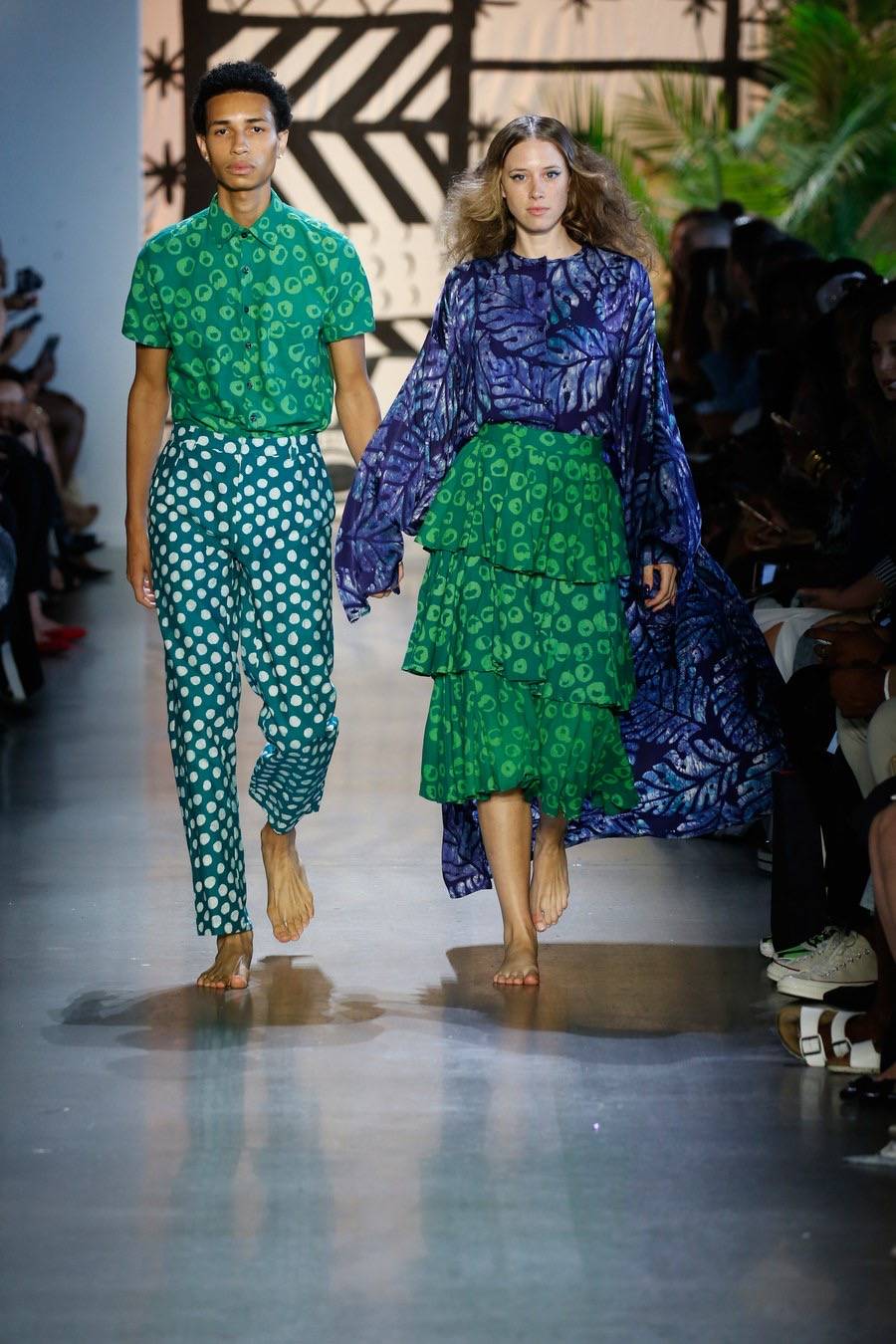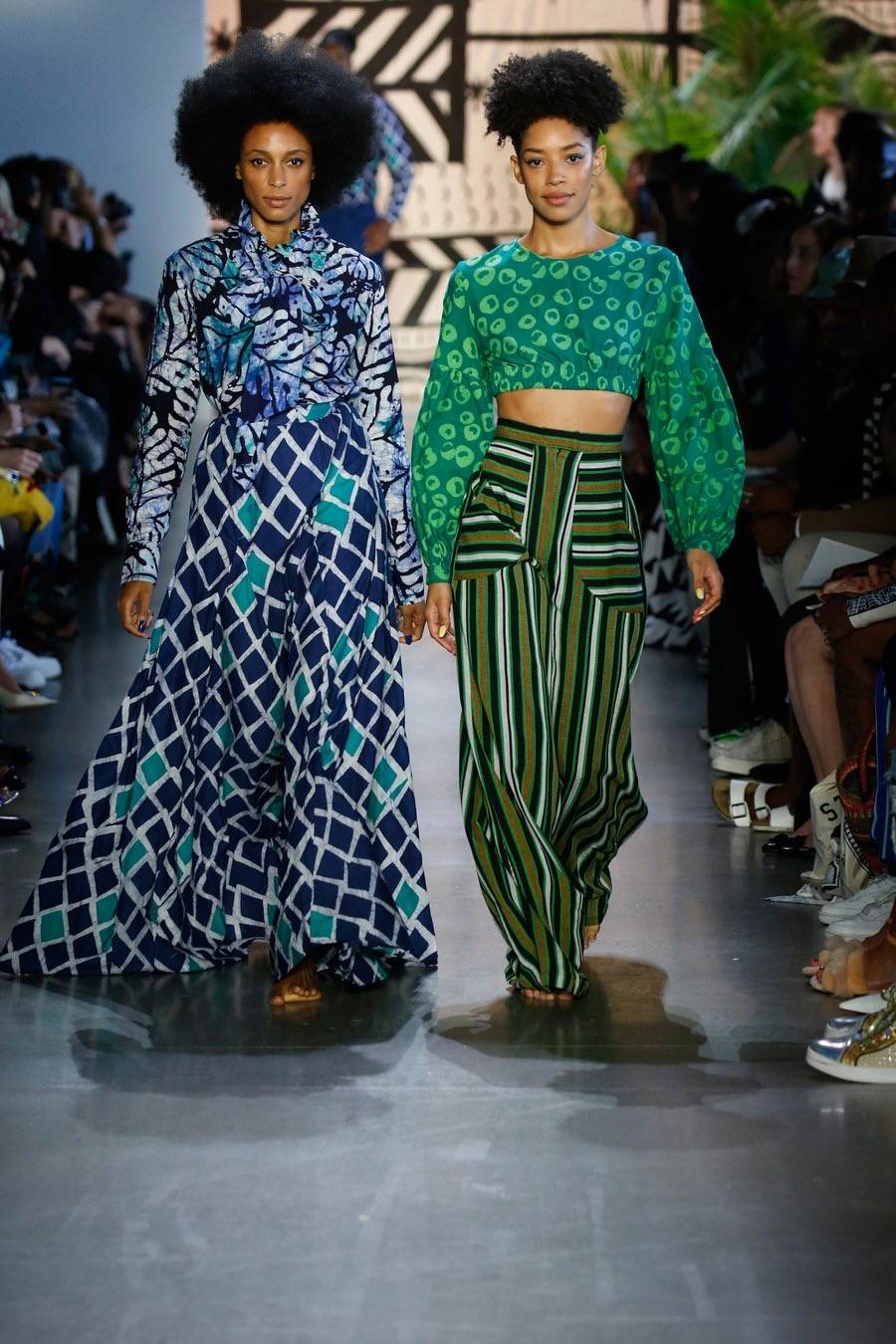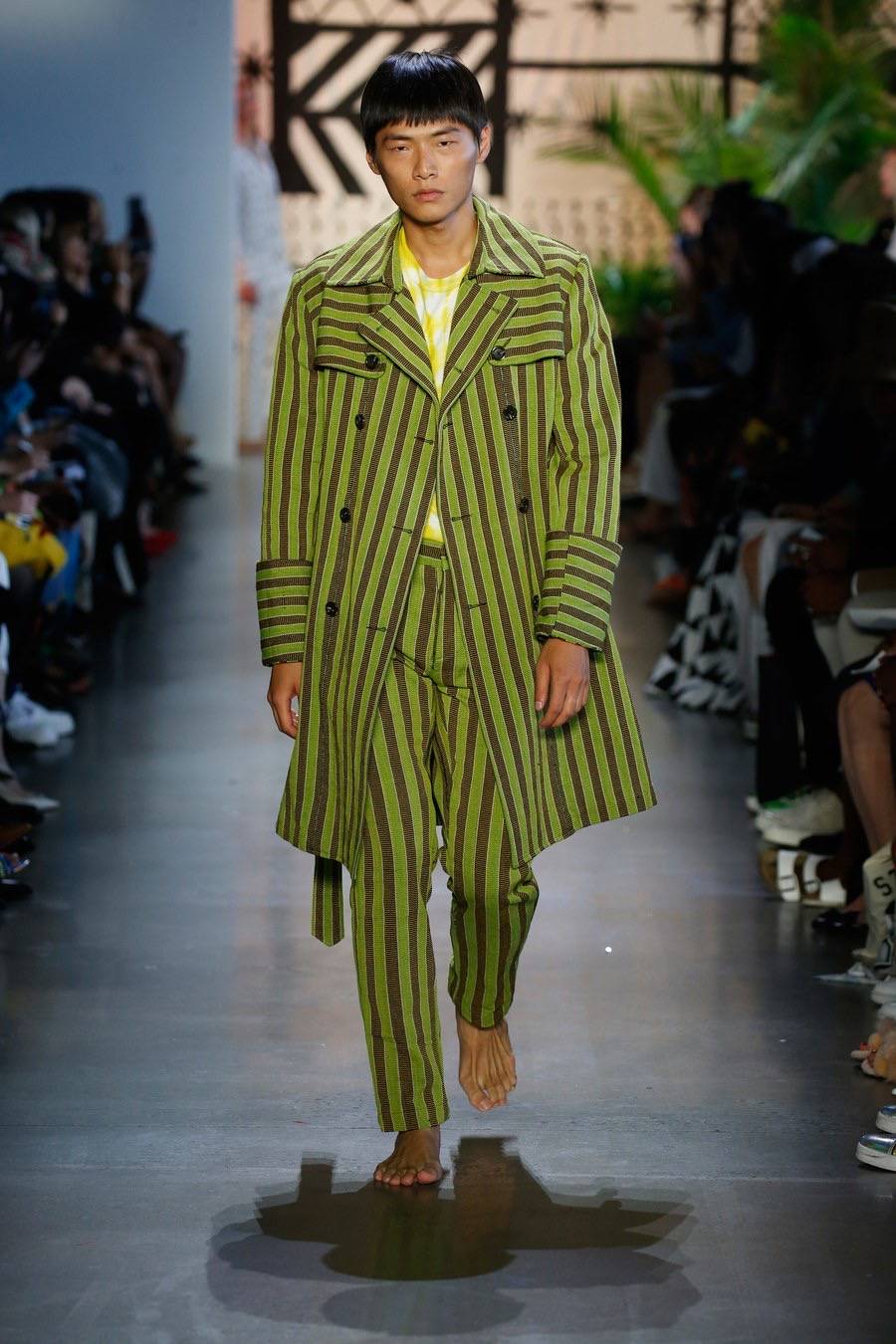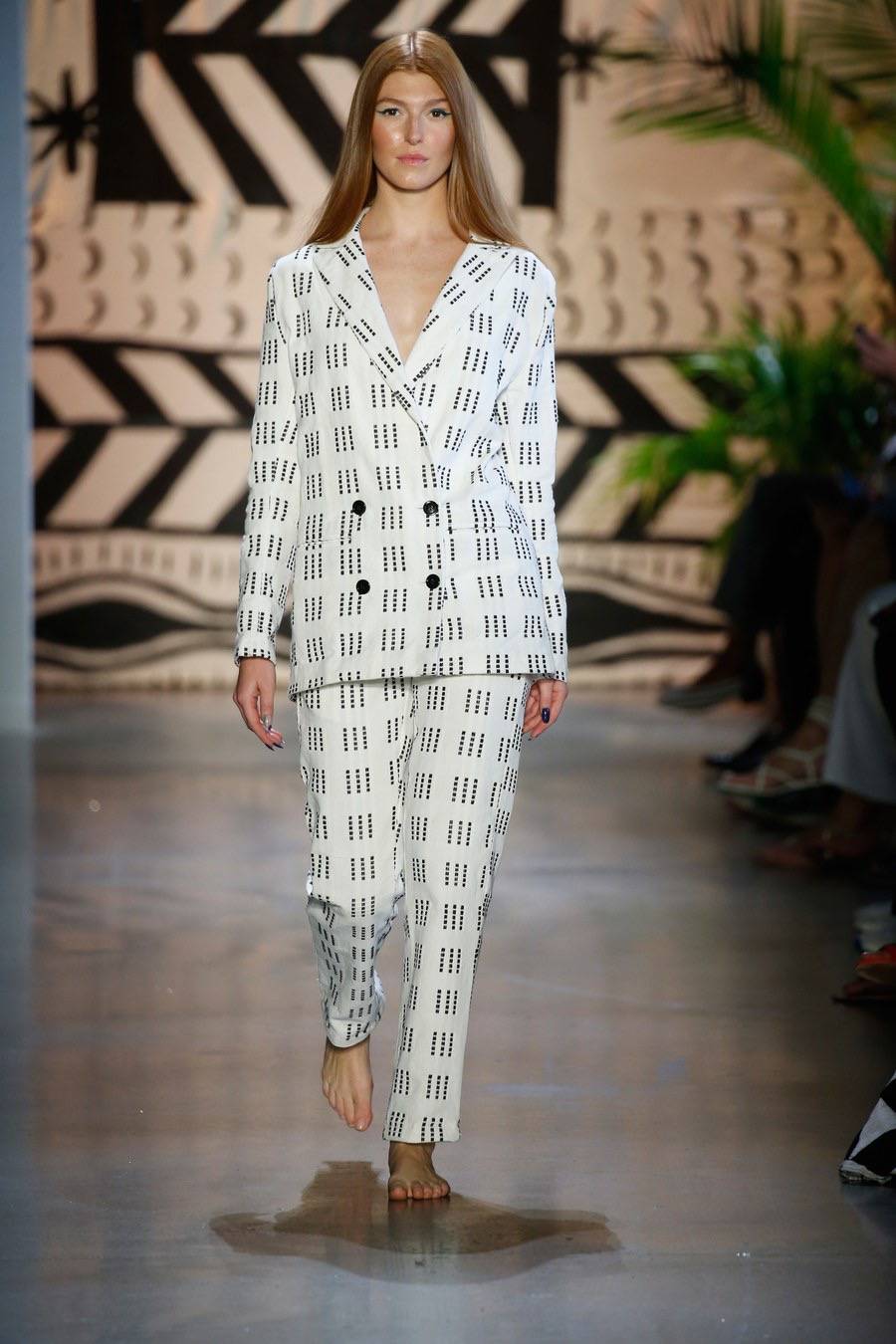 ---
Studio 189, the sustainable fashion brand created by actress Rosario Dawson and Abrima Erwiah, debuted their Spring 2020 collection during New York Fashion Week and it was a lesson in ethical chic.
The collection, which was entirely made in Ghana, was aptly titled 'Heritage' and in a statement released by the brand, they said they were inspired by, "traditional patterns, symbols and techniques interwoven into cloth that communicates our values, history and message to future generations."
Speaking about why they chose those particular styles and colour palettes for Spring, the brand explained, "We introduced new silhouettes such as a double-breasted suit for women, a ruffle tiered dress, a long flowing shirt dress, an off the shoulder caftan and a fringe wrap skirt. The color palette is reflective of colors found in the American and Ghanaian flag as well as colours we see in nature."
Well, it was definitely one of the more vibrant collections of fashion week with models gleefully making their way down the catwalk in colourful ensembles laden with print which hark back to the enchanting prints we see in indigienous African design.
---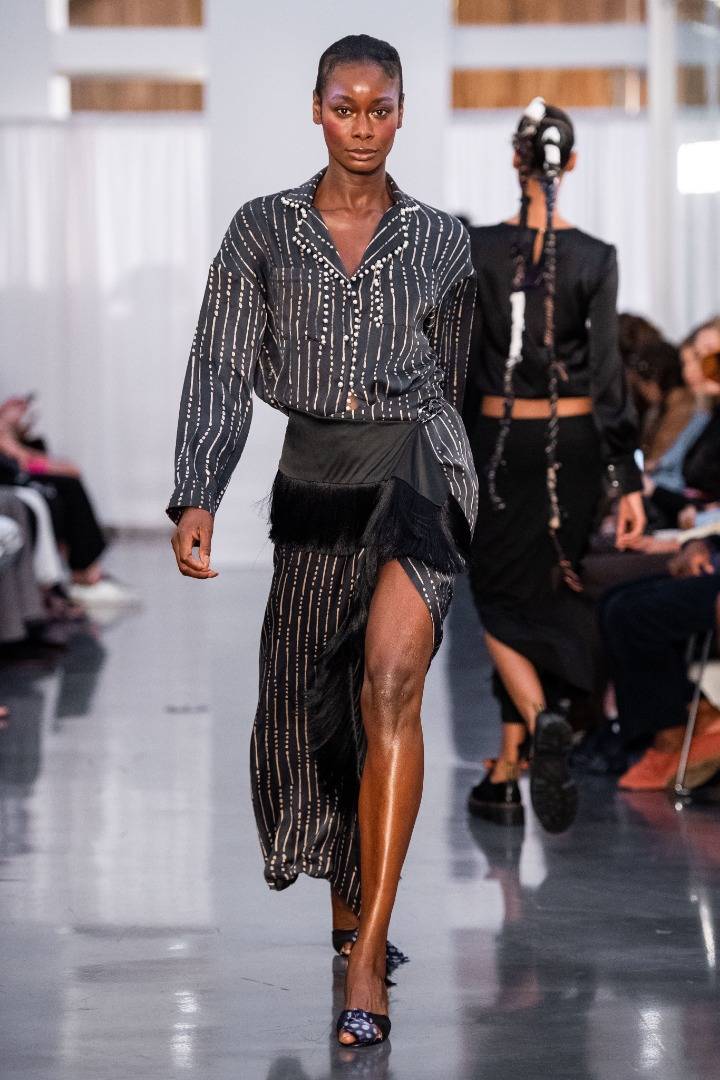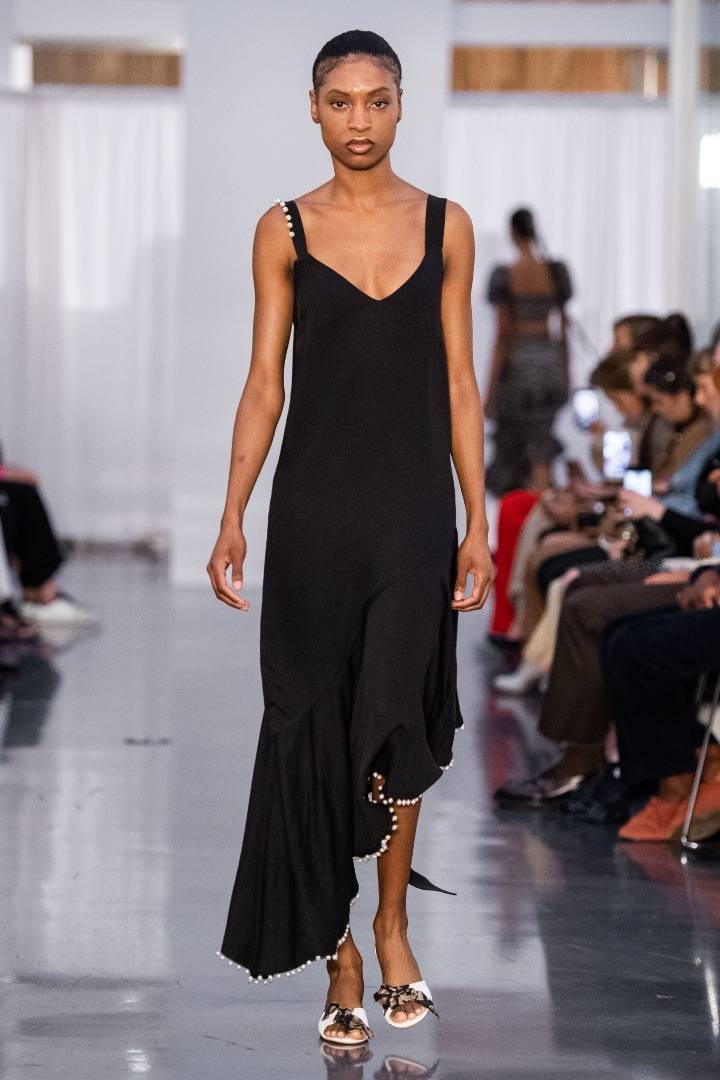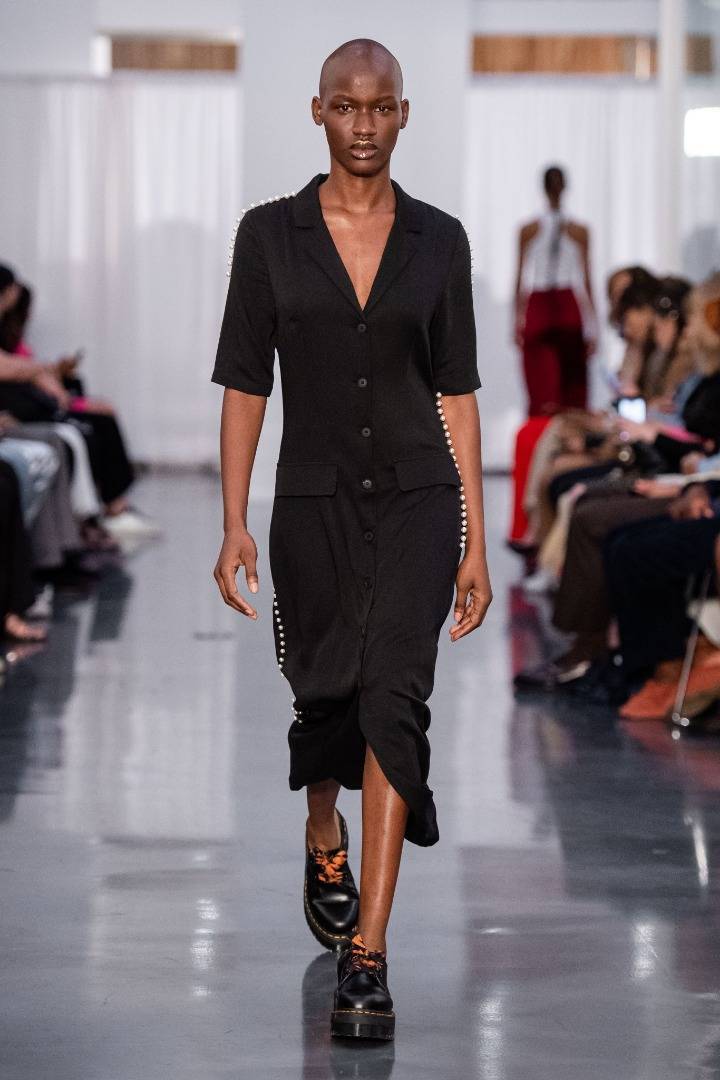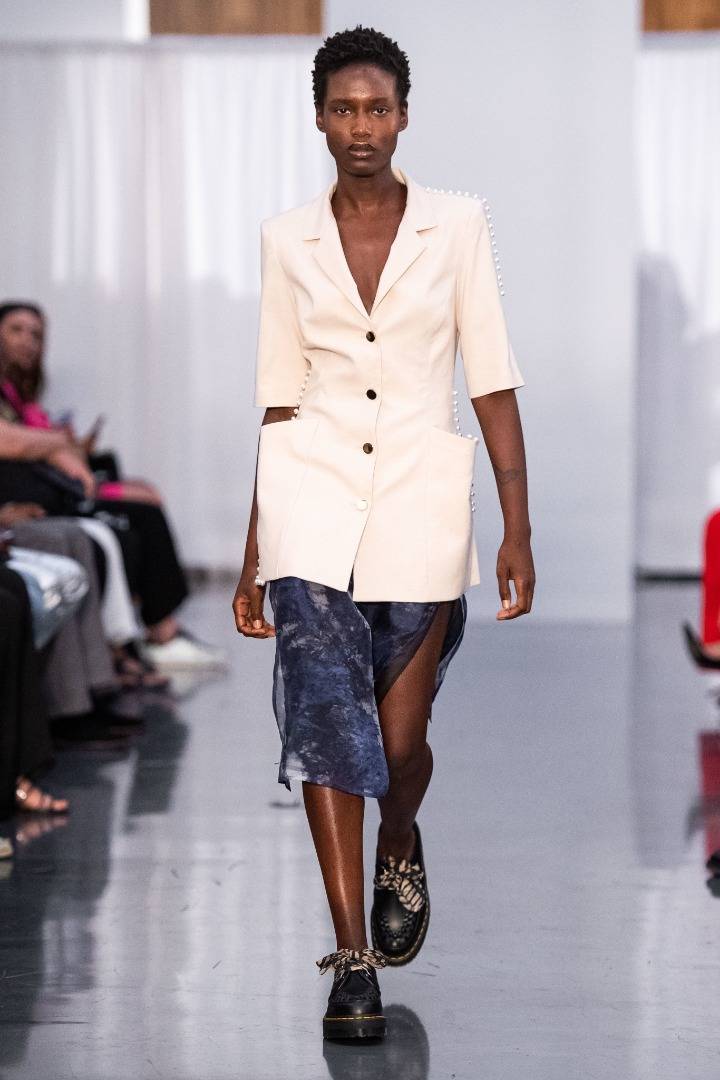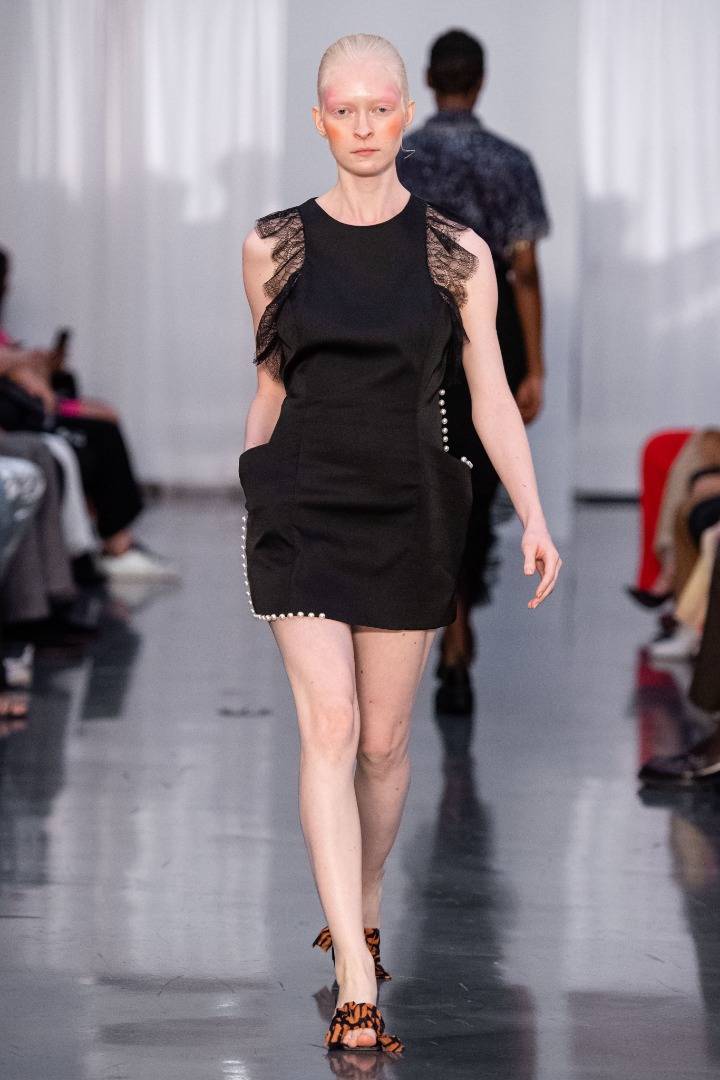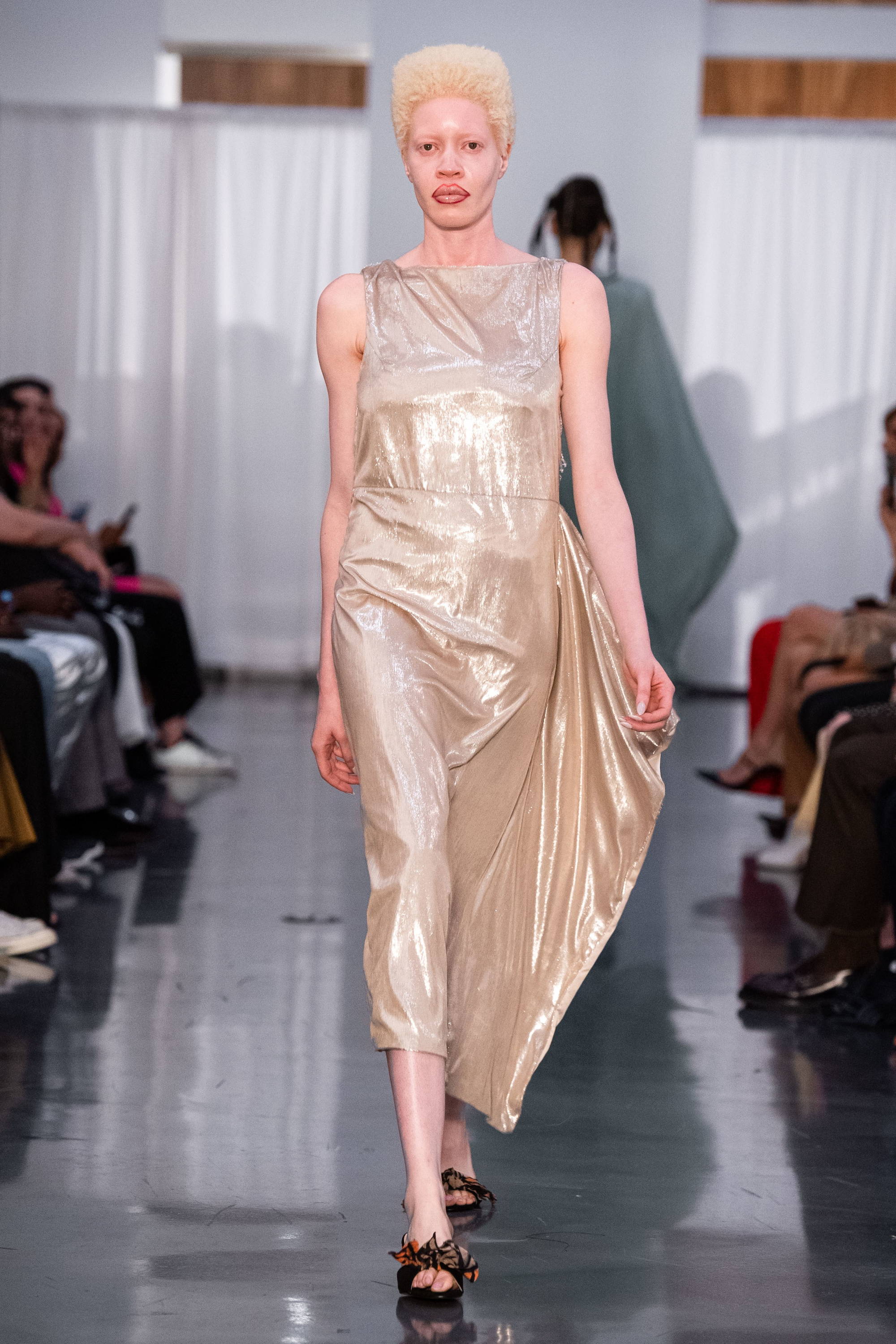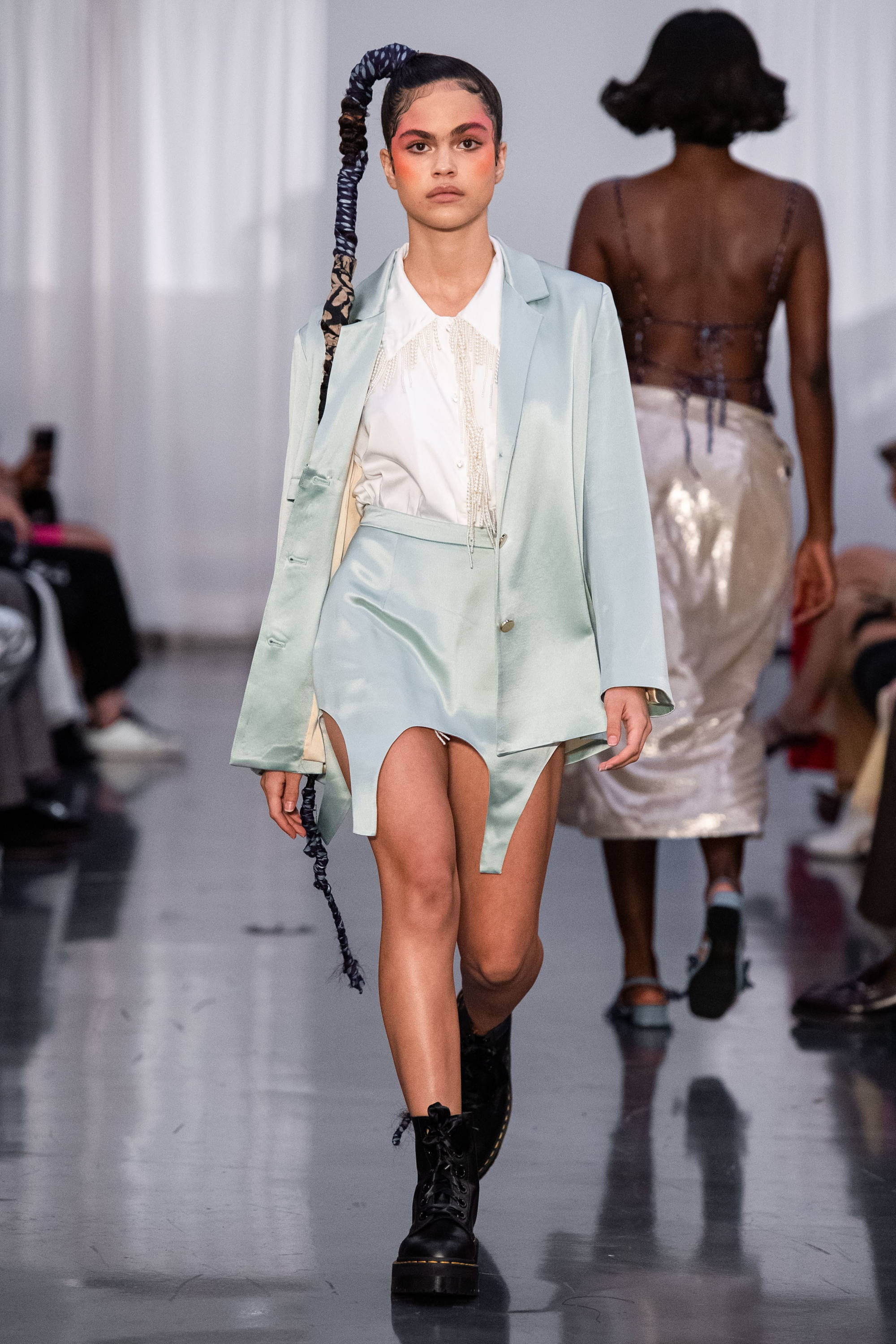 ---
We can't begin to count all the reasons why we love Maki Oh but season after season, she dazzles us with her subtle yet impossibly chic approach to modern African fashion. After taking a well-deserved rest, Maki Oh returned this season with her signature artisanal approach to Nigerian fashion, relying on the undeniable nostalgia of our traditional fabrics.
However, something else that was undeniable was Maki's wicked sense of humor and great taste in television shows. A key theme for the new collection was, surprisingly, The Boondocks, Cartoon Network's hugely popular, and controversial, animated adult sitcom. After binge-watching the show a few months ago, Osakwe was drawn to the unabashed flashiness of Thugnificent and Gangstalicious, the two fashion-obsessed rappers who appear in the series. That's the reason why her collection is relies heavily on embellishments: pearls mostly, a modern alternative to old-school bling. Models strutted down the runway in slinky monochromatic ensembles with a touch of color and adorned with pearls.
It was the Maki Oh we aesthetic we have come to know and love but with a cheeky wink to a problematic piece pop culture that we certainly didn't expect and we can't get enough of it.
---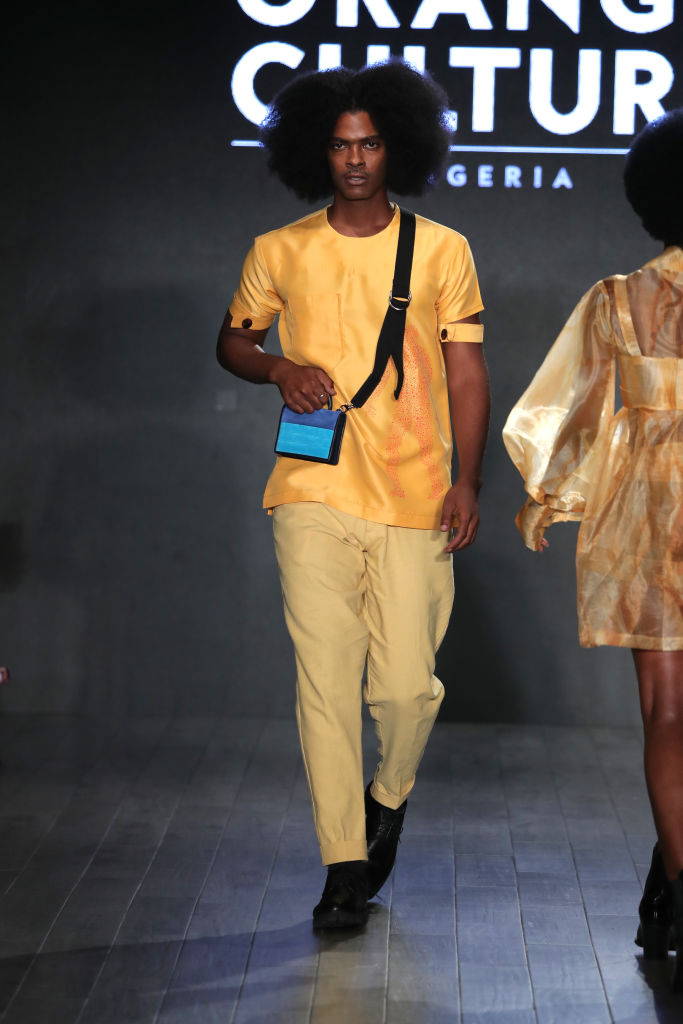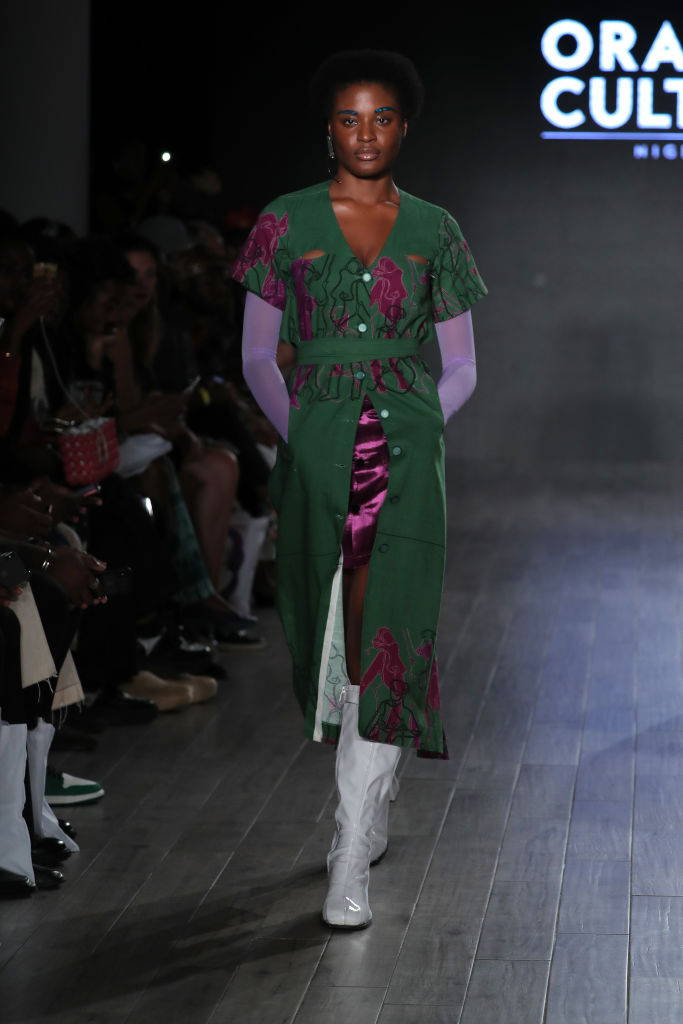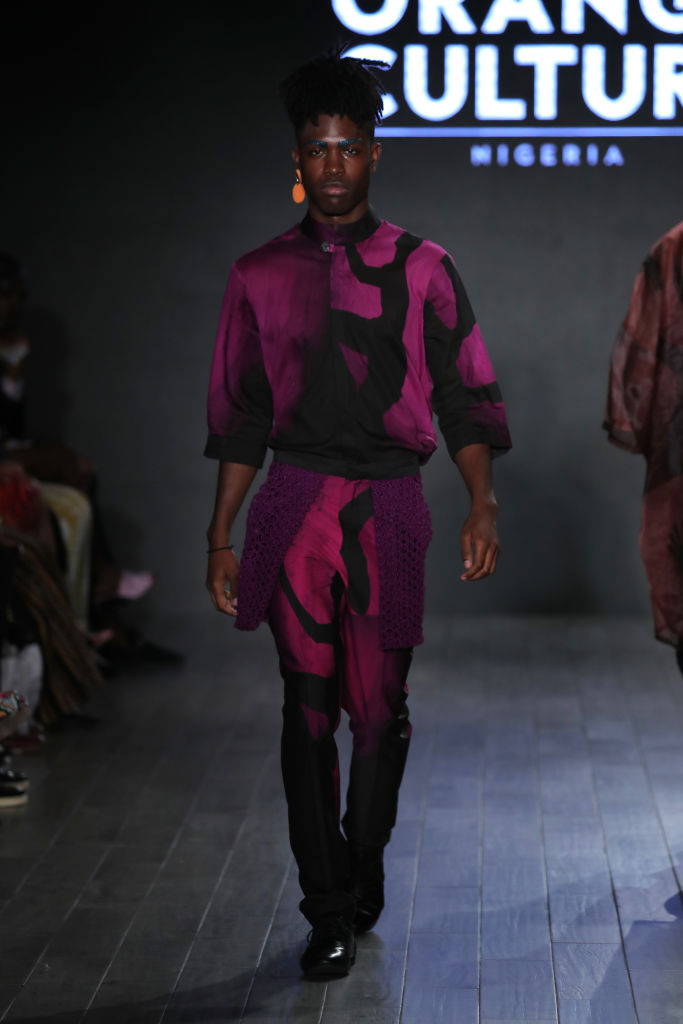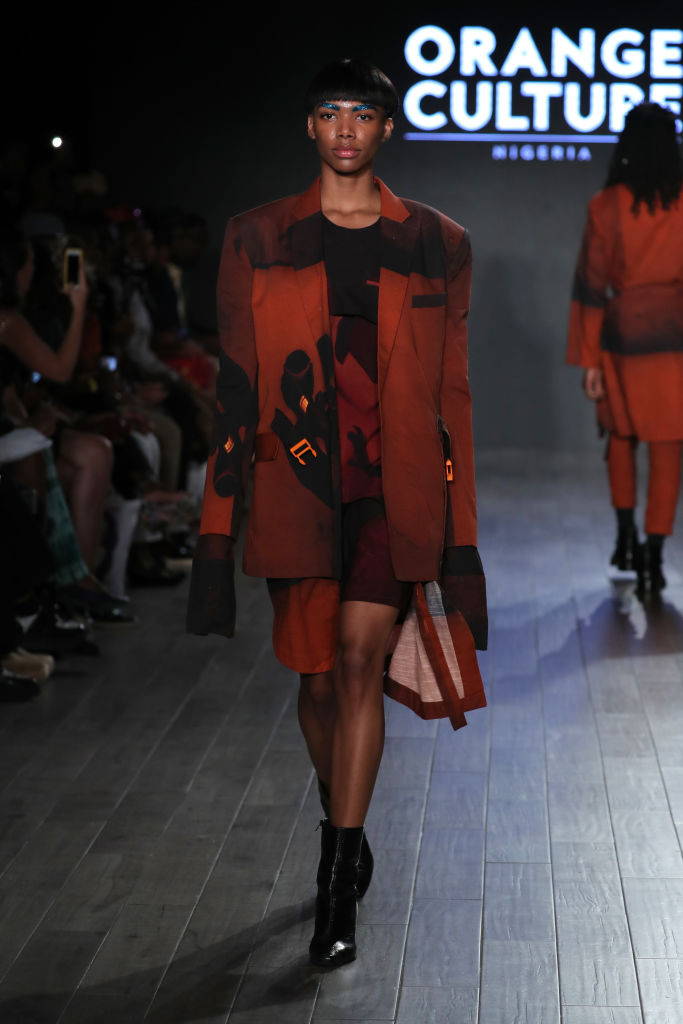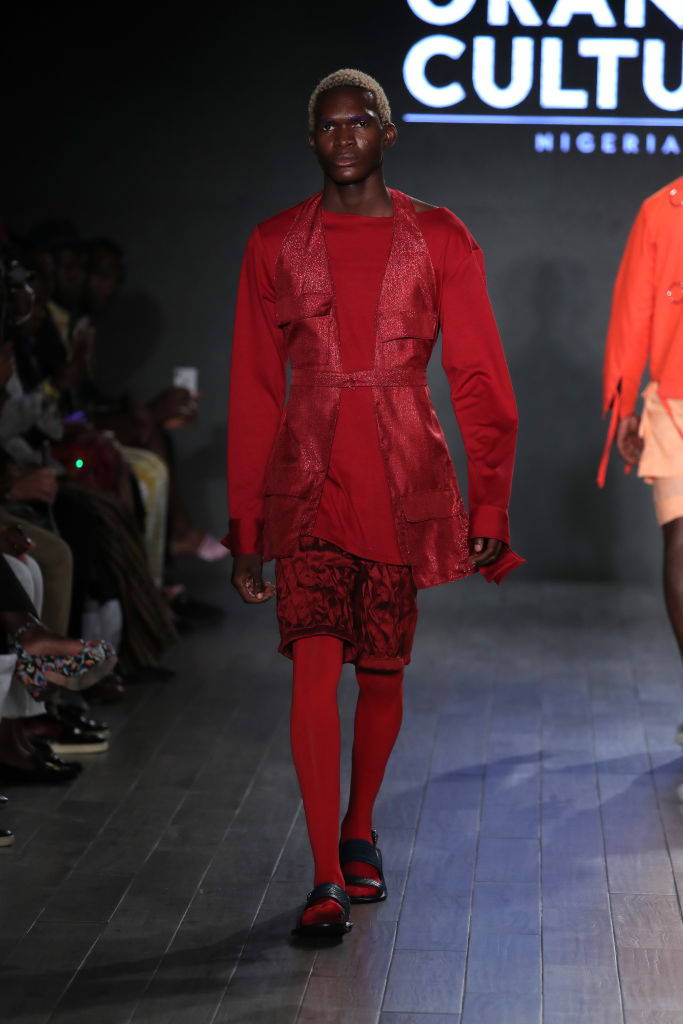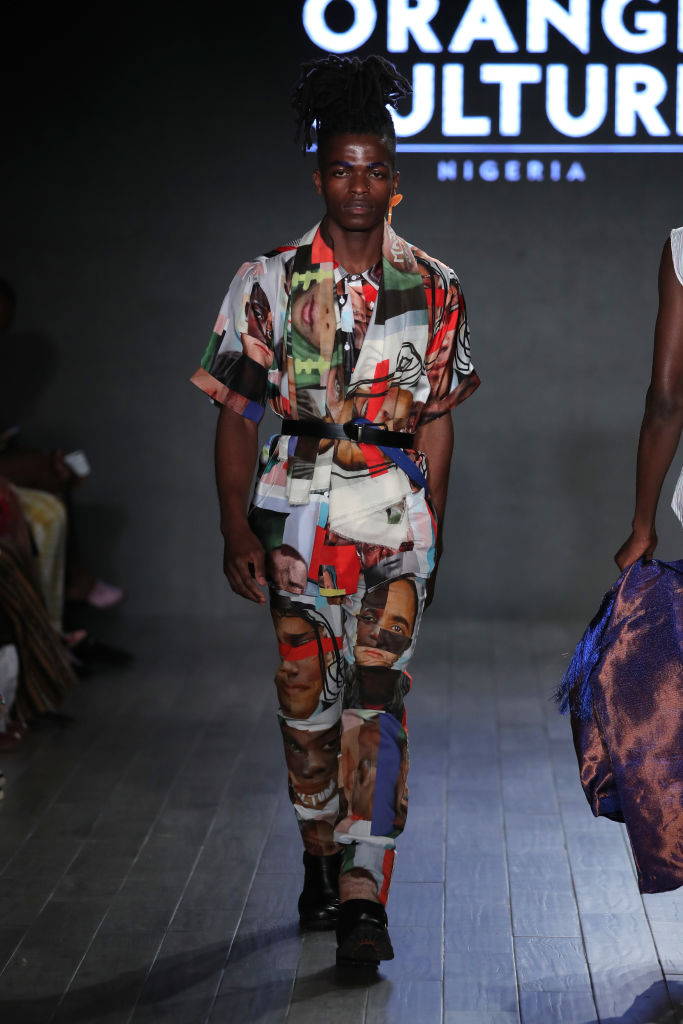 Orange Culture's Bayo Oke-Lawal took his gender fluid message to the streets of New York where he debuted his collection. Bayo, a vocal advocate for androgyny and demystifying the social constructs around gender in fashion, has successfully redefined what it means to be a 'menswear' designer.
Speaking to Vogue magazine about the issue of gender in the Nigerian fashion industry, Bayo said, "We had, and still have, some problems. The way society is in Lagos…we're used to very specific ways of seeing things. Gender is an exact way of thinking back home and has been for a very long time. Things have been written in the press that say Orange Culture is 'feminizing our men' and that we're going to hell because of it. Now it's just, like, I don't care, you can write it. I've been doing this for years, and it is working, and it is still growing. If you have a problem with a man wearing jewelry or an oversize blouse or painting his nails, that's your problem. It's not Orange Culture's!"
For his NYFW debut, Bayo brings forward a 'shadow-man' theme which represents the inner demons we fight on a daily basis. Growing up Nigerian, many people are taught to suppress their issues and Bayo depicts that inner struggle as a battle with one's shadow in his vibrant prints. True to Orange Culture though he still infuses his collection with vibrant colors, sumptuous jewel tones and geometric shapes.
---