Katush-A Brand to Know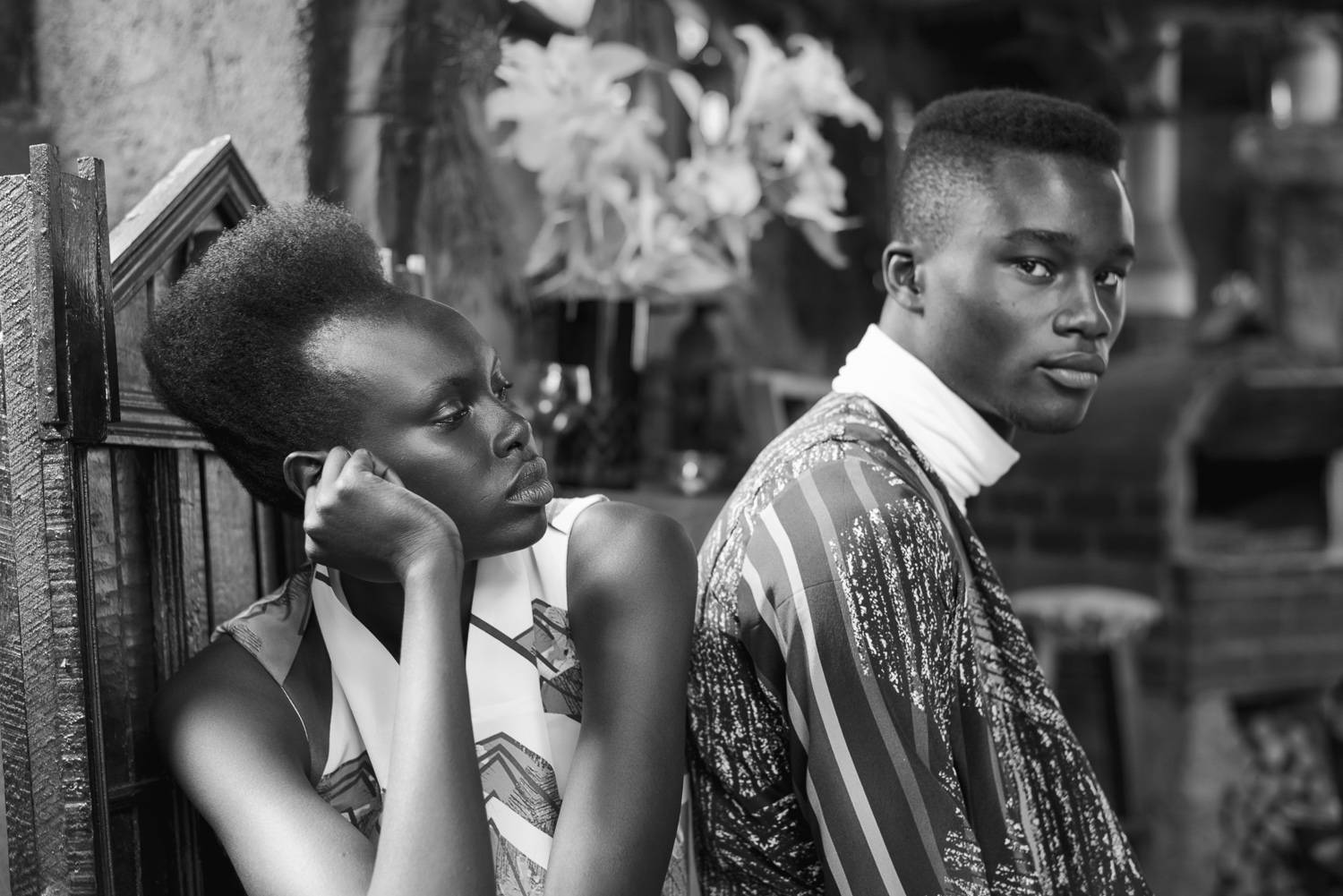 Images by KATUSH
Words by Elaine Okoye
---
When we think of some of the most exciting brands to come out of Africa right now, that list is not complete without Katungulu Mwendwa of Katush. According to their website, "Katungulu Mwendwa designs timeless, transcendent casual and semi-formal wear that extends beyond any season. Experimenting with modern techniques, innovative fabrics and traditional methods."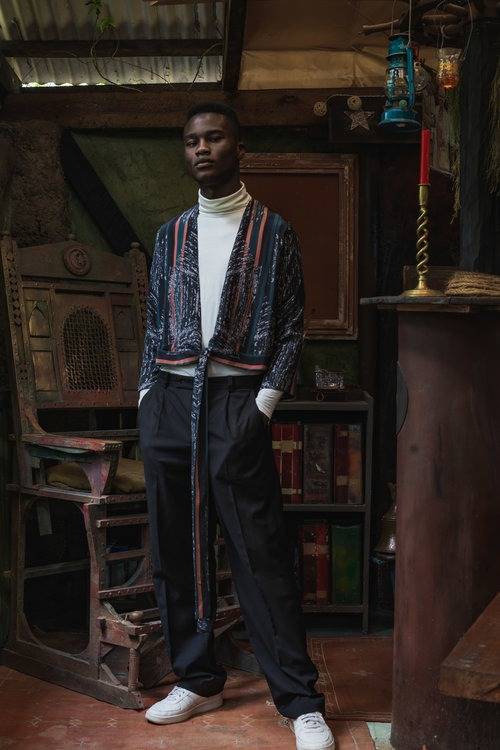 ---
The impact of the Kenyan brand has been further solidified after they were selected as one of the Fashion Focus Finalists for Lagos Fashion Week's fierce design competition. Founded by Katungulu Mwendwa in 2014, Katush is experimental in its approach to design, always coming up with innovative techniques and playing around with various fabrics. Talking about where she draws inspiration from, the designer cites her rich Kenyan heritage as well as her extensive travels through her beloved East Africa from the large bustling cities to villages off the beaten path.
Having studied fashion in the United Kingdom, Katungulu returned home to Kenya to give birth to her own fashion line which draws heavily from Kenyan culture. Her childhood experiences – especially working with her Grandmother who sourced work from artisanal groups - have followed Katungulu who also work closely with community groups to make pieces for her collection. In fact, the very essence of community is central to the brand's identity with the label collaborating with local craftsmen and relying on traditional designs to create contemporary clothing which is steeped in rich cultural history.
---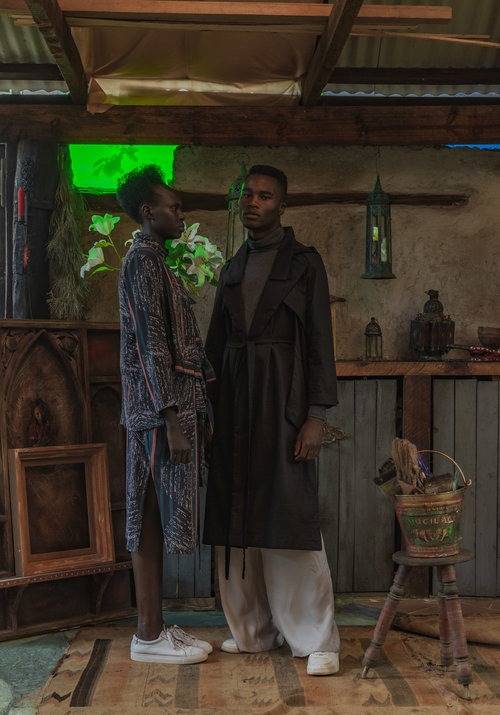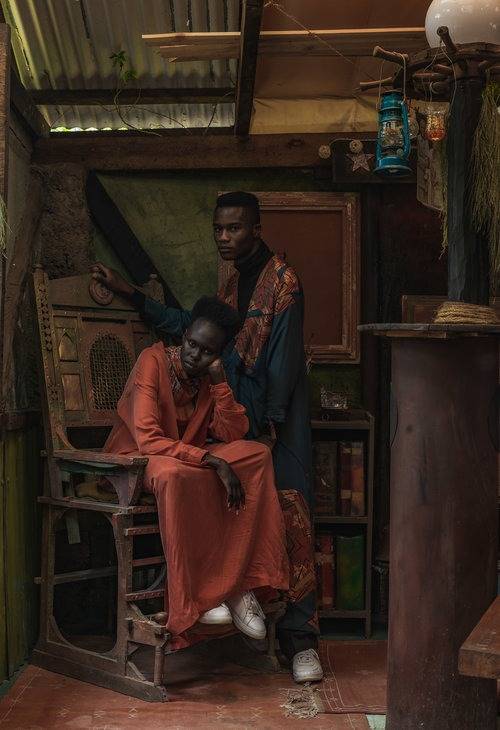 ---
The beauty of Katush, despite being the new 'it' label, is in its ethos of inclusivity not carrying this air of exclusivity that stylish new brands often do. When asked who the 'Katush' individual is, Katungulu replied, "These are the startup entrepreneurs, working mothers, bored corporates, creatives, sympathetic hipsters and transitioning hippies. Individuals that fall under a more adventurous Steve Jobs fashion and lifestyle sense. They like to be comfortable; they are understatedly stylish, subtly distinct and because I feel like my aesthetic is sort of like an urban, pan-African, I have to toss in there, a minimalist sort of look. They are also confidently relaxed in themselves and quite compassionate."
This idea is further reinforced by Katush's well-known collection called 'Everyday Superheroes' which celebrates the ordinary. Katungulu created the collection for those that we often overlook in a bid to make people more conscious of the 'little things' that do matter in the grand scheme of life. She explains, "Somebody that remembers to hug you in the morning. Somebody that brings you a cup of coffee in the office. Somebody that smiles at you randomly at a bus stop. People doing every day, regular stuff that helps people get through. That was sort of the concept behind the characters that I was developing in the collection. But I think it's going to be an underlying narrative for my collections moving forward."
---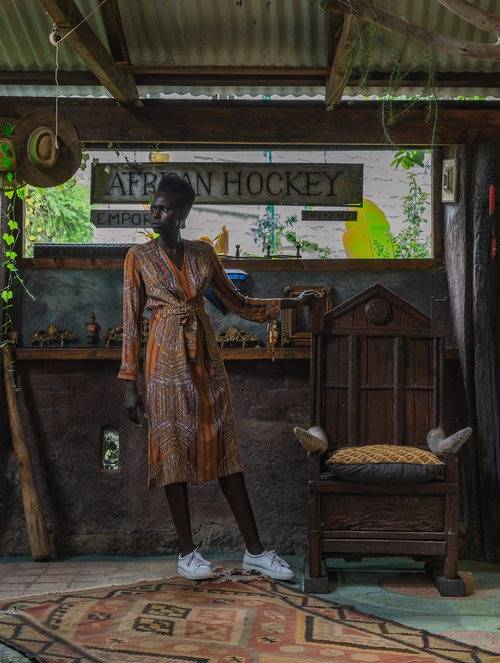 ---
Katush is certainly a brand with a conscience and one which is admirably intentional with its impact. Katungulu realized that her work was far more than 'fashion' but a work of art and more importantly, a tool for expression and a way to communicate the nuances of her culture to the world. In an interview with Mookh, she says, "My work is now more intentional. It looks and feels like my growth. Who I have become, who I am and the influences and the environment that I live in, my work is a direct reflection of that. I have also realized that it is a reflection of my emotional state at that point. It has been interesting; it's been exciting and I genuinely love my work."
With its values of community, culture and consciousness at the core of the brand, it's no surprise that millennial Africans have taken to Katush. As the brand continues to explore what modern African identity truly means and continues to successfully marry heritage with contemporary design, we're certain we will be seeing a lot more of their thrilling aesthetic.
---