Why we love Lisa Folawiyo
Images by Lisa Folawiyo
Words by Elaine Okoye
Why We Love Lisa Folawiyo
---
Surviving nearly fifteen years in the Nigerian fashion industry, a notoriously fickle one, is no small feat, so that's why when the great Lisa Folawiyo is mentioned, we have to give her, her well deserved dues. Lisa Folawiyo is best known for her innovative use of Ankara and traditional African fabrics which she splices in a way we had never seen before. Using her incredible design skills, she managed to elevate Ankara, a common fabric, to something luxurious and covetable. According to her bio, "Each Lisa Folawiyo garment boasts a handcrafted and unique history from inception to construction. Folawiyo's expert artisans hand embellish each Lisa Folawiyo piece, on average a 240 hour process that reflects the brand's focus on design integrity."
Lisa wearing Lisa Folawiyo African Inspired Print Collection 2 2019
---
Design integrity is an important part of Lisa Folawiyo's identity and what makes her one of the most favourable designers of our times. She is dedicated to collaborating with artisans and creatives that are ethical in their practices. The process and location where the garments are made are an integral part of their illustrious story and the time and sacrifice made for each piece adds to their insurmountable value as a piece of art and a piece of African design history.
Lisa Folawiyo successfully combines sharp, modern tailoring with glamorous beaded embellishments to create something wholly unique and never before seen in the Nigerian fashion landscape. Since starting her eponymous label in 2005, which was then known as 'Jewel by Lisa', Lisa has been one of the veteran Nigerian designers who has managed to create something long-standing and consistently develop to compete with emerging designers.
---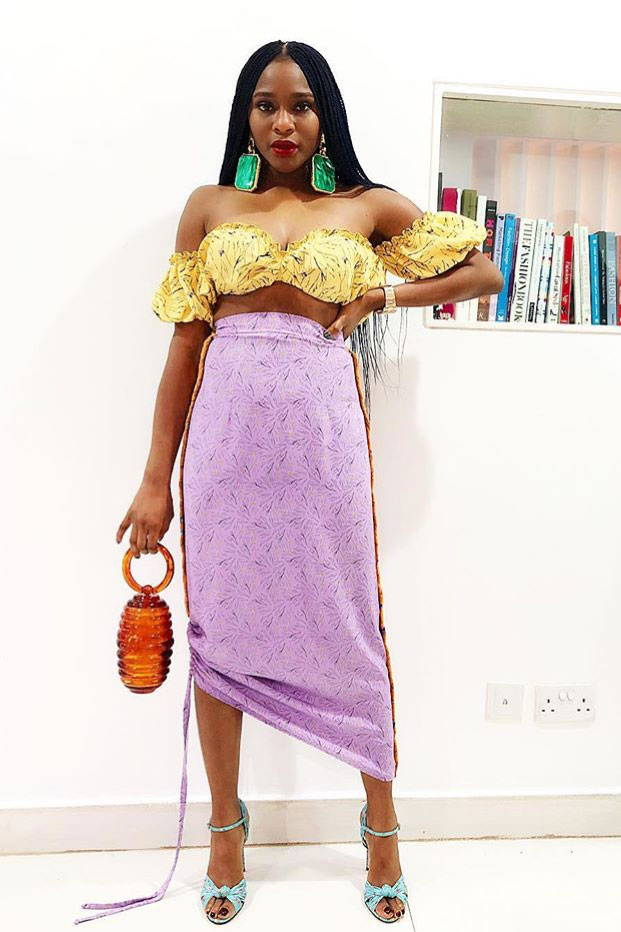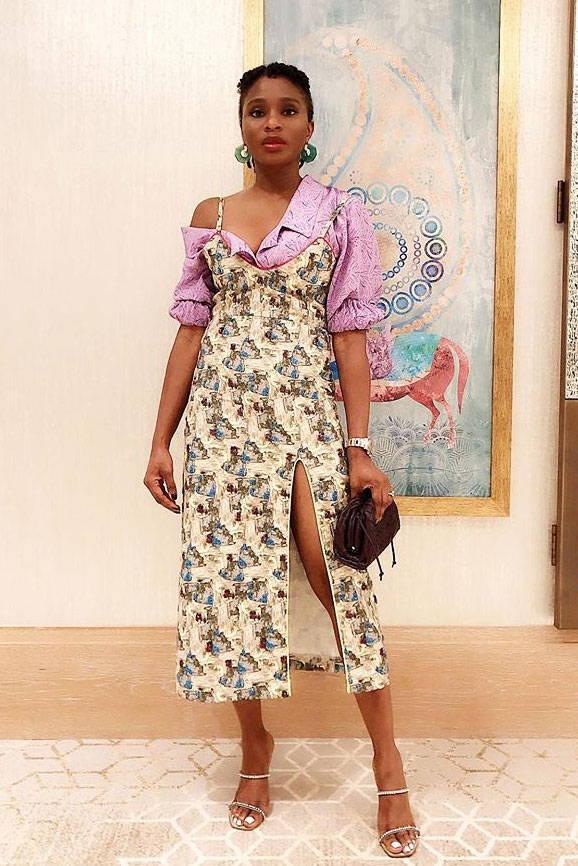 Lisa wearing Lisa Folawiyo Spring Summer 2019
---
Moreover, Lisa Folawiyo has made it a point to ensure that she showcases her work on the global stage year after year, proving that Nigerian designers can hold their own against their international counterparts in terms of quality, consistency and aesthetic. From presentations at Paris Fashion Week to shows in the New York Fashion Week schedule, Lisa is one of the few who has managed to break down the invisible barrier and achieve global success. More often, we see new designers crossing that all-important threshold and getting the international recognition they deserve but Lisa was one of the first to do it.
As well as achieving international recognition for her work, Lisa has successfully elevated traditional African prints, through her intricate beading and signature embellishment, making them relevant for a global audience. She has showrooms in both Nigeria and New York and her collections are stocked worldwide.
---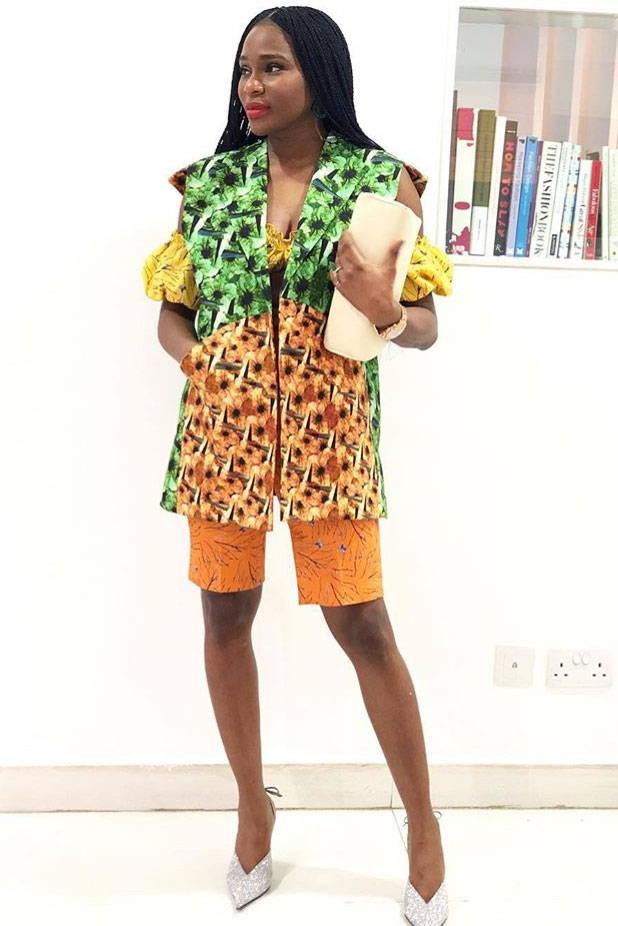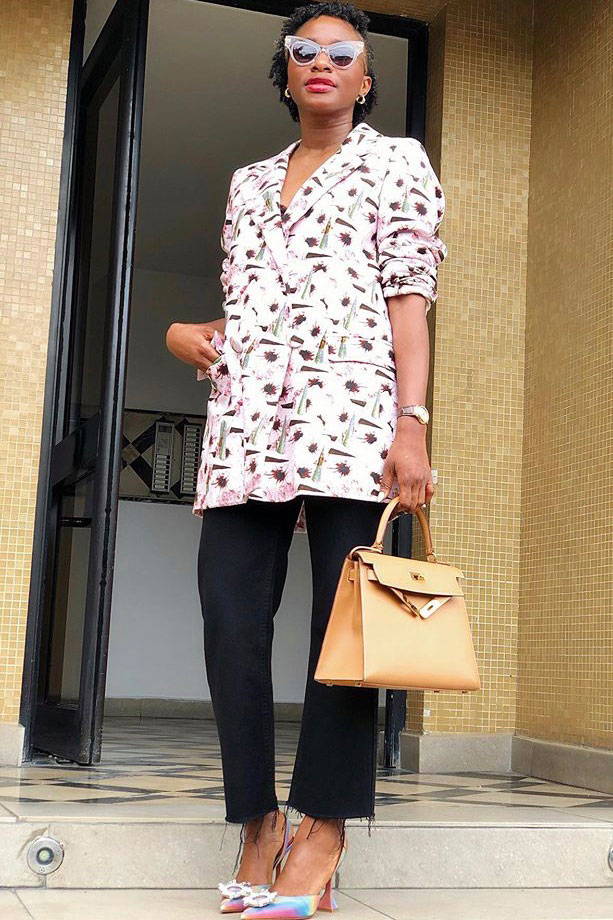 Lisa wearing Lisa Folawiyo Spring Summer 2019
---
Fresh from presenting her 2020 collection during the recently concluded Paris Fashion Week, Lisa has shown, once again that her midas touch is unrelenting. Using the colour green as the base colour for the collection, Lisa elevates the palette using her signature embellishment in the form of jewellery draping on the bodice and sleeves of her to-die-for dresses. She infuses colour using pattern splicing, showing why she is the reigning queen of print.
From bold neon greens to vibrant pinks, Lisa manages to combine clashing colours in a mature and wearable way. Even those who shy away from bright colours would have a hard time resisting these gems.

For her more formal pieces, Lisa ramps up the sex appeal with mesh detailing and accentuates curves with subtle Grecian detailing. Lisa has an incredible way of making her collections feel so experimental and familiar all at the same time. It's her delicate balance of consistency and innovation that makes Lisa a sure bet season after season.
---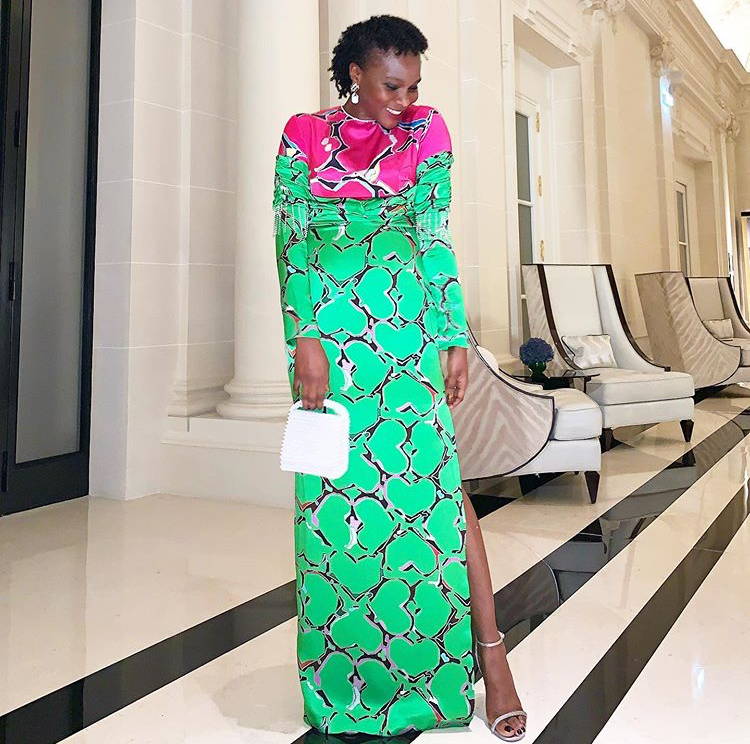 Lisa wearing Lisa Folawiyo Spring Summer 2020
As well as being a force in the industry, Lisa has also become a style icon in her own right, having been featured in style bibles Vogue and Elle. Her Instagram, which has a 90k strong following, is packed full of her label-laden personal wardrobe and a lesson in offbeat styling. There's no doubt that the designer is also the muse and that we are in the presence of someone who really knows their stuff; we've never felt in safer hands.
---